The Best & Worst Countries For Gender Equality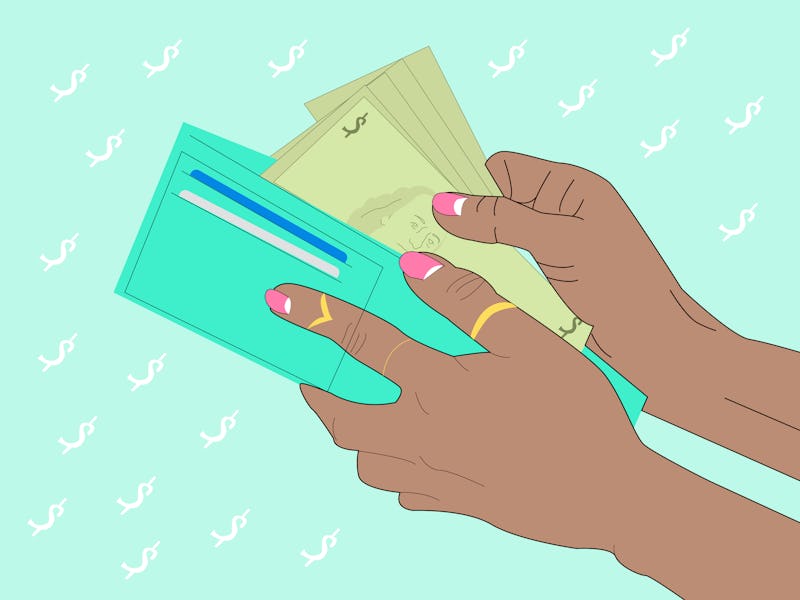 There's obviously no excuse for the wage gap; men and women performing the same job should make the same amount of money, end of story. But like so many issues, pointing out that the wage gap is morally wrong, and actually closing it in real life, are two totally different things. And as the World Economic Forum's 2015 Gender Gap Report illustrates, even the most egalitarian countries on earth have problems with wage equality — and the countries with the smallest gender pay gaps still struggle to pay women what they're worth.
The World Economic Forum's Gender Gap Report is an annual assessment of 145 countries around the world, ranking countries based on the rights and opportunities that their female citizens have. Each country's political representation, healthcare, and educational opportunities available to women, in addition to economic participation and opportunities, are analyzed, leaving researchers with a score representing how close that country is to closing the gender gap (on a scale of 1.00, where 1.00 represents a totally closed gender gap, and 0.00 would indicate a gender gap that hasn't been closed at all). Each country is also issued a ranking comparing it to other countries. But interestingly, the relationship between pay equality and overall equality is not as closely linked as you might think — meaning, every country has a pay gap of some sort, even the ones that earn generally high marks in other areas of economic opportunity for women.
So where does the U.S. fit in the grand scheme of things when it comes to pay equality? We've all heard that American women make 77 cents for every dollar a man earns — a statistic that greatly oversimplifies the other factors that influence the wage gap, such as race and whether a woman has children — but where does that place us, in terms of other developed countries? Are we leading progress? Or are we lagging behind?
How The United States Stacks Up On Gender Equality
According to the report, Iceland is the country with the greatest equality between the sexes as of 2015, followed in the top ten by Norway, Finland, Sweden, Ireland, Rwanda, Philippines, Switzerland, Slovenia, and New Zealand. And where does the U.S. rank, overall? We're number 28, the lowest ranking we've held in the report since 2007. Our overall score is .74, on a scale where 1.00 represents total equality, and 0.00 represents total inequality.
And when it comes to earning and the wage gap? In terms of "economic opportunities," the U.S. actually comes in at number six — our overall ranking is brought down by our poor scores in categories like "educational attainment" (where we come in 40th) and "health and survival" (where we come in an abysmal 64th).
But before you decide that means the wage gap problem in this country is overblown, let's break that ranking down a bit — because our "economic opportunities" ranking is created by a number of factors, including the percentage of women in the workforce, percentage of women in managerial positions, and the percentage of male to female workers in technical and professional jobs — it's not just based on equal pay. So while we have good stats in terms of women working professional jobs and having managerial positions, when it comes to actually pay equality, we rank 74, with a score indicating that our pay gay has only been closed 64 percent of the way.
The 6 "Most Gender Equal" Countries
1. Iceland
Iceland is number one in the world in terms of having the fewest gender gaps; their overall score is .881. However, their ranking in "economic opportunities" is 5, only one spot higher than the U.S. Iceland also scores .77 when it comes to pay equality, leaving them with a ranking of 16 in that sub-category.
Iceland get their equality power ranking through extremely high scores in all other fields — they rank number one in "educational attainment" and "political empowerment," and their "health and survival" rankings are through the roof. But even the most "equal" country on earth can only close the pay gap 77 percent of the way.
2. Norway
Norway is ranked as the country with the second smallest gender gap — and they've been hovering around in the top five of this report for a number of years. Their current overall score is .85. And when it comes to women and money, Norway is a big winner: they rank number one in "economic opportunities;" and within that category, they're number two in wage equality, scoring 82 out of 100.
Why do Nordic countries seem to dominate the top of this list? Lead report author Saadia Zahidi told BBC News, "They have the best policies in the world for families. Their childcare systems are the best and they have the best laws on paternity, maternity and family leave." These kinds of laws do more than make childcare duties easier for new parents — according to The New York Times, "Paid leave raises the probability that mothers return to employment later, and then work more hours and earn higher wages."
3. Finland
Finland is the third most egalitarian country on earth according to the survey, with an equality score of .85. This is because Finland ranks number one in both "educational attainment" and "health and survival," and number two on "political empowerment" for women.
However, when it comes to "economic opportunities," Finland comes in at number eight — two spots behind the U.S. Finland's "economic opportunities" rank is mostly the product of relatively low amounts of female managers and senior officials, as well as differences in estimated earned income between men and women. However, when it comes to equal pay for equal work, Finland still has us beat —they're ranked number eight on the pay gap issue, with a pay gap that is scored at .81.
4. Sweden
Sweden is not only number four when it comes to general gender equality; they're also number four when it comes to "economic opportunities," due to high numbers of women participating in the labor force, and a massive amount of women working technical and professional jobs. However, their pay gap lingers — Sweden is ranked 42 when it comes to the pay gap, with a score of .70.
5. Ireland
Ireland is ranked number five (and is the highest ranking non-Nordic country), with an overall score of .807. Ireland's "economic opportunities" rank is 26, far lower than the U.S.; however, their wage equality rank is 36, placing them much higher in that field than the U.S., which dramatically illustrates that pay equality is just one spice in the (sometimes delicious, sometimes toxic) stew that is economic gender equality.
6. Rwanda
Rwanda is ranked number six, with an overall score of .794. If you're from the U.S., you may associate Rwanda with the 1994 genocide of Rwandan cultural minority the Tutsi, in which over one million people were killed. But the country has changed a great deal in the decades since — according to a report by Global News Canada, "the widows who were left behind banded together and demanded power," leading to the passage of laws that required that at least 30 percent of top-ranking government roles go to women. Today, Rwanda is celebrated as the country with the most female parliament members in the world.
So it makes sense that Rwanda is ranked number one when it comes to pay equality, with a score of .88 (the country also ranks number one in equality in labor force participation). Rwanda's overall "economic opportunities" score is 14, mostly due to lower scores relating to opportunities for professional jobs and managerial positions.
The 2 Lowest-Ranked Countries For Gender Equality
1. Pakistan
In addition to being ranked the second least-equal country on the survey, Pakistan's "economic opportunities" ranking is 143, with a ranking of 88 when it comes to pay equality. Pakistan also has low rankings in education (135), health (125), and political empowerment (87).
2. Yemen
Yemen, ranked 145th with an equality score of .484, doesn't even have any wage equality stats available to analyze (though it ranks 145th in "economic opportunities," as well).
The Bottom Line
It is striking that even countries with amazing family leave programs, high numbers of women in college, and concerted efforts to place women in positions of political power still haven't quite mastered how to make sure that women are paid the same as their male peers.
So how do we actually work to close the wage gap? It's hard to say, because so many factors seem to play a role. Some experts suggest efforts like raising the minimum wage, offering paid family leave and sick days to all workers, creating pay transparency at jobs (so that everyone knows what everyone else is making), and ending salary negotiation (which many studies have shown leaves men with higher salaries on average than women). There's no magic pay equality bullet, of course; but looking at these figures shows that pay equality isn't an issue that will take care of itself once we get other gender equality issues ironed out. The only way to close the wage gap... is to consciously work to close the wage gap.
Images: Bustle; Giphy