You Should Watch Netflix's Newest Comedy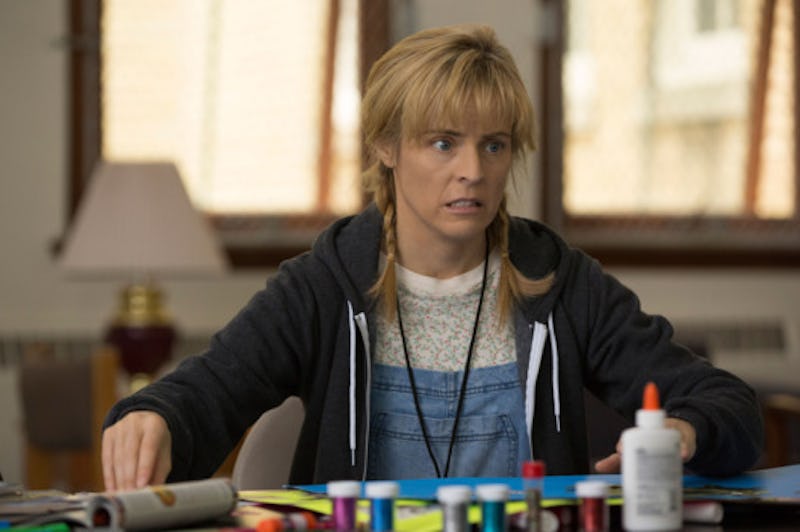 Mark May 20 on your calendar everyone. It's a date you won't want to forget, because it's the date that Maria Bamford's new show — Lady Dynamite — premieres on Netflix. It's also the date that a group of female comics get to take center stage and tell their own kind of stories — helmed of course by the star of the show, Bramford. In the new comedy, Bramford will play herself, specifically at a point in her life when she suffered a mental breakdown, along with an impressive set of mostly female cast-mates who play her friends, confidants, and agent.
Bamford created the show with Mitch Hurtz — another seasoned comic vet who's responsible for the irreverent and quirky Arrested Development (a show, by the way, that Bamford was on at one point). After the two initially met to discuss the concept in 2013 (according to Vulture's interview with Bamford), they decided to create a show built around the premise of Bamford's life — complete with flashforwards and flashbacks. The result sounds like an honest portrayal of what it's like to cope with mental health, while trying to maintain your personal and professional life. Given that the show stars mostly woman, and was created by one, its story line will not only be candid and hilarious, it will be female-centric.
Rounding out the show will be fellow comics Ana Gasteyer (SNL), Bridget Everett (Inside Amy Schumer), and Lennon Parham (Veep). Three talented comics that are — like Bamford — due for some time in the spotlight. But it's not only these actresses who will be given the platform to shine. So will their female stories, perspectives, and particular slants of humor. Win, win, and yes, win.
The space of semi-autobiographical comedies — and comedies for that matter — is heavily dominated by men and male-centric visions. There's Louie, Maron, and most recently, Aziz Ansari's Master of None. These are all great shows, of course — but they leave me asking: Where are all the women? With the success of comedies like Amy Schumer's Inside Amy Schumer and Broad City, the space has been opening up, but there is — and will continue to be — room for more. Enter: Lady Dynamite.
The fact that the show will follow a female lead, female characters, and be written from a female point of view isn't the only reason to watch, but it's a big one. Bamford's perspective on the world — and the world of comedy, being that she's a professional stand-up comedian in real life — doesn't only sound intriguing, it sounds necessary. Why? Because the female point of view — despite all the progress we've made with shows like Inside Amy Schumer, Broad City, etc. — is still an under-used point of view in the realm of comedic TV.
Bamford also told Vulture, "It's the golden age of creative content right now. You're really empowered to make whatever you want. I'm grateful to be a part of that." And I have to say, not only am I grateful she is too, but it's about damn time.
Images: Doug Hyun/Netfix (3); Saeed Adyan/Netflix