Ready To Shop Manny MUA x OFRA Liquid Lippies?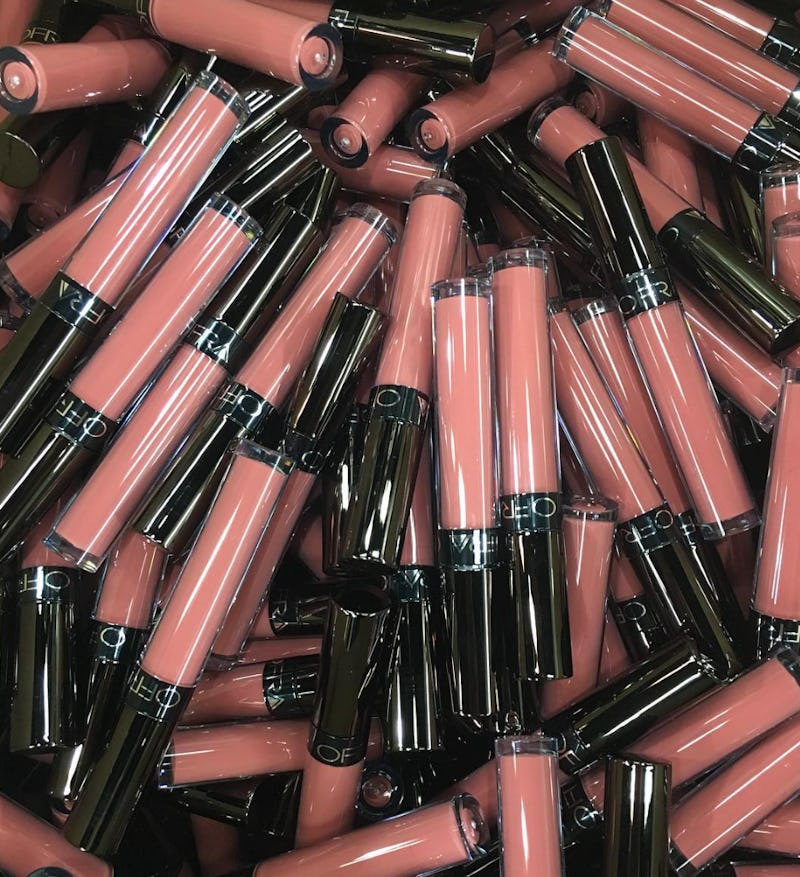 Even though lip gloss appears to be coming back into prominence, the rich, color-drenched, matte lip trend is not going anywhere. If you've been tryna purchase Kylie Lip Kits and have been unsuccessful, yet you remain eager to paint your pout with matte liquid lipstick, allow me to present an alternative. Beloved vlogger Manny MUA and OFRA Cosmetics are launching a trio of liquid lipsticks in universally flattering, neutral shades. Both Manny MUA and fellow vlogger Kathleen Lights have been teasing the liquid lippies on Instagram. Judging from the swatches, the Manny MUA lipsticks appear to be worthwhile KLK subs in both color and texture. Are you ready to shop? If so, then you want to know where to purchase the Manny MUA x OFRA Cosmetics Long Lasting Liquid Lipsticks.
The Manny MUA lipsticks will available on the OFRA Cosmetics site. Therefore, you may want to bookmark the pro makeup brand's site now!
So that's the "where." How about the "when?" The Manny MUA x OFRA Liquid Lipsticks go on sale on Monday, April 18, at 10 a.m. PT and 1 p.m. ET.
There is Charmed, a rosy nude; Aries, which is a brighter, peachier pink; and Hypno, which is a rich, wine hue and is Kathleen Lights' fave. They are all pretty spectacular from what I have seen of the swatches.
Go ahead and gawk over the Manny MUA x OFRA liquid lippie shades. They remind me of Candy K and Koko K a bit.
I have to admit that I absolutely adore the fact that Kathleen Lights and Manny MUA support one another! It's really sweet and endearing.
Charmed, I'm sure! That looks like a big ol' pile of heaven to me. I want to take a swan dive into that sea of liquid lipstick tubes.
Observe Charmed IRL. That's Manny MUA rocking Charmed on his pucker. In this snap, you can fully witness and appreciate the matte texture. He also shared a discount code for fans and shoppers — how generous.
The response to the Manny MUA x Makeup Geek eyeshadow palette was majorly cray. So I am expecting history to repeat itself and for the OFRA liquid lipsticks to sell out... and fast. The currently available OFRA Long Lasting Liquid Lipstick shades have a $19.90 price tag, so one can assume the price of each of the Manny shades will be similar.
Matte lips are here to stay.
Images: Kathleen Lights/Instagram (1); Manny MUA/Instagram (3)