Big Surprises In 100th Pulitzer Prize Winners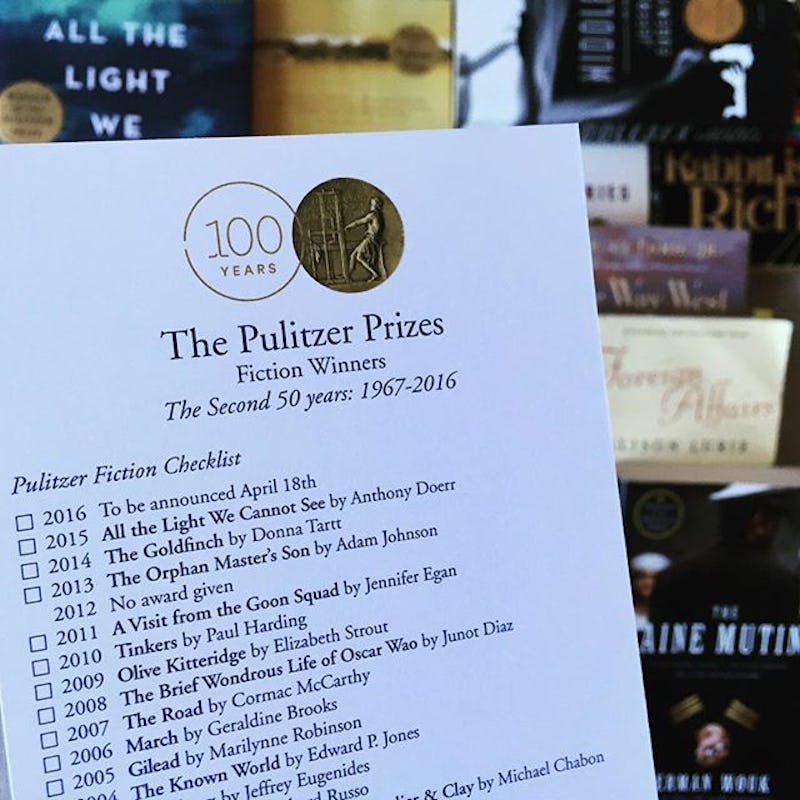 It's a massive day in arts and journalism because the 100th annual Pulitzer Prize winners were just announced, and there's a big surprise. 2015's best artistic and nonfiction writing across 21 categories were recognized during a ceremony Monday afternoon at Columbia University in New York City. The first Pulitzer Prize was awarded to Hebert Bayward Swope, a reporter for The New York World, in 1916. (And if you're as big a fan of Newsies as I am, that paper should ring a bell, but try to think of it more positively.)
The major prize for book nerds, the 2016 Pulitzer Prize for Fiction went to The Sympathizer by Viet Thanh Nguyen (Grove Press), a legitimate surprise, if you've been paying attention to the book nerd and industry buzz. The feeling around the prize in the last few months would have you putting all your hard-earned cash down on A Little Life by Hanya Yanagihara to take home the award, but that's why you should never gamble. Viet Thanh Nguyen is no less deserving, and moreover, it's his debut novel, which makes it such a wonderful win.
The Sympathizer centers on a man struggling between two opposing minds. Set in 1975 Saigon, the novel follows a South Vietnam army captain who struggles to reconcile his political beliefs with his personal relationships.
The fiction finalists were Get in Trouble: Stories by Kelly Link (Random House) and Maud's Line by Margaret Verble (Houghton Mifflin Harcourt).
Last year the Pulitzer Prize for Fiction went to Anthony Doerr's All The Light We Cannot See (Scribner), a critical darling that also made the shortlist for the National Book Award and took home the Goodreads Choice Award in Fiction, the ALA Alex Award, and the Andrew Carnegie Medal for Fiction.
The rest of the seven prizes awarded to the arts, aka "letters, drama, and music," went to:
All of the hoorays for a very deserving Hamilton! (Though, overall, having a couple female winners wouldn't have hurt.)
There are 14 categories for the best of the best in journalism, including investigative reporting, feature writing, and commentary. For all award winners, you can visit the Pulitzer Prize site here.
Image: pulitzerprizes/Instagram