Craig & Naomie Are Meant To Be On 'Southern Charm'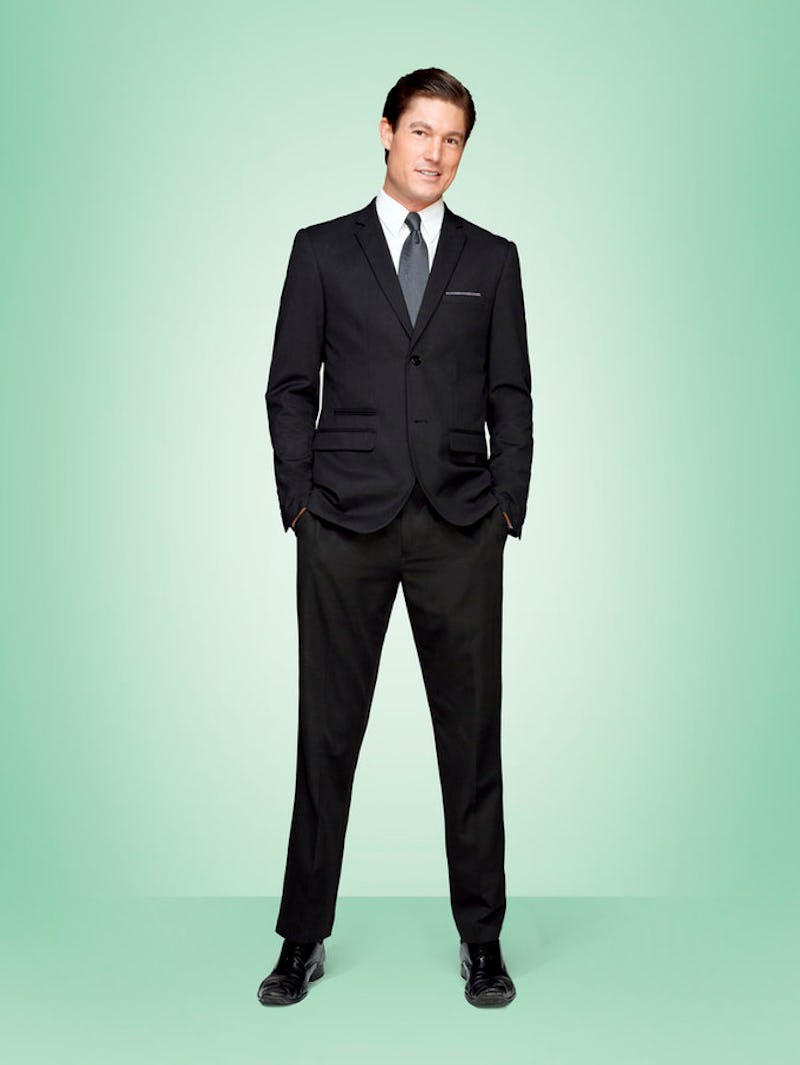 The return of Bravo's hit series about the low country went over with as much drama as you'd expect. Kathryn Dennis is still pregnant with Thomas Ravenel's second child and they struggle to find a good way to co-parent; the crew has their fair share of dramatics at dinner parties; and former playboy Craig Conover is pictured searching for engagement rings in the promo. While it's very clear that things in Charleston have certainly changed, it's still unknown as to what exactly is going on between Craig and his lady friend. Are Naomie and Craig engaged after Southern Charm? The answer is unclear — from a social media perspective at least. Bustle reached out to Craig, but has not yet received a response.
And, there are no signs online that the couple are engaged yet. It seems as though the two of them are still together, however, and adorable as ever before. If you are a Craig-Naomie 'shipper, then perhaps you have already seen the countless cute Instagrams and Twitter posts, but, if not, allow me to introduce you to some of the cutest photos the world — or Internet — has ever seen, and we can decide together whether or not these are dispatched from a newly engaged couple.
She's Pretty Much Joined The Cast
Naomie looks like she's getting pretty comfortable in the most recent episodes of Southern Charm. BravoTV has even published a list of seven facts about Craig's main squeeze, calling Naomie the girl that made Craig "settle down." In addition to being originally from France and an adventurous animal lover, it's apparent that she also gets along with the rest of the "Charmers" and is very close to her family. Those seems like great wife qualities to me, Craig...
She Has Great Taste In Jewelry Already
Naomie's mother seems to be a whiz at jewelry design, which would make the pressure for Craig to find a great ring to put on his fianceé's finger all the more intense. However, it seems as though it's not something that concerns him, perhaps because he already knows she'll say yes, no matter what!
"New Craig" Seems To Be Suiting Him Well
Much fuss has been made over Craig's new transformation into a man that is more settled down, but it seems as though his new "quieter" lifestyle is really suiting him. Though he was renowned for being a bit of a riot act, Craig seems to enjoy his time with Naomie so much that he probably doesn't miss his party boy ways. Does he love being with her so much he wants to marry her? Only time will tell.
She's His "Ride Or Die"
Seems to me that's a pretty hefty designation to assign to just any old fling. The two of them look so gorgeous rendered in a black and white Instagram that I know I'm not alone in envisioning their eventual engagement photoshoot... Cross your fingers that confirmation is revealed soon!
Image: Bravo