Who Is Pulitzer-Prize Winner William Finnegan?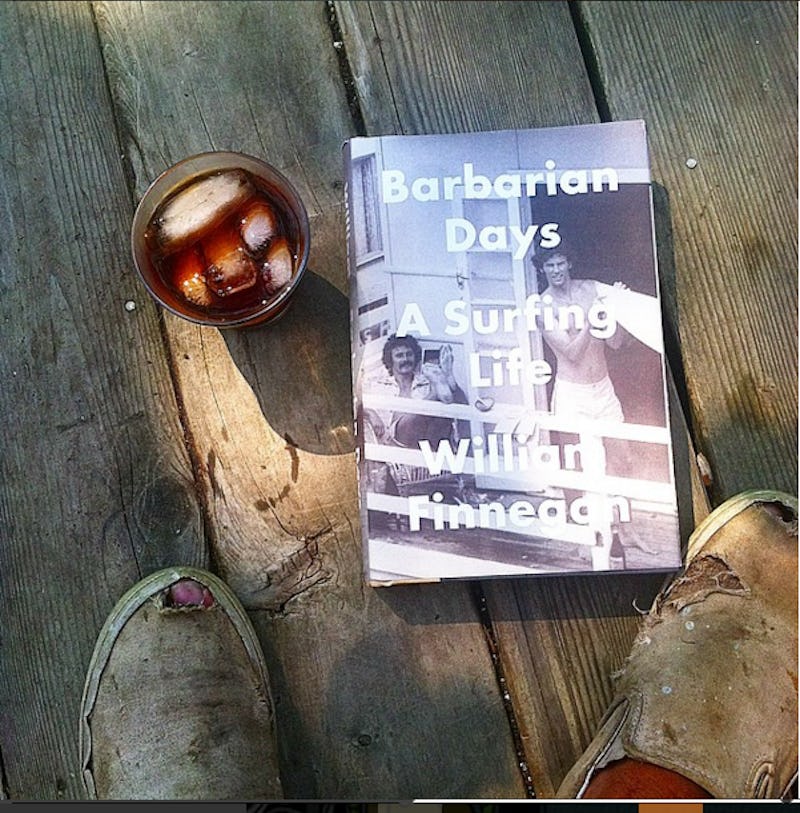 The 100th annual Pulitzer Prizes were awarded Monday, which quickly had readers everywhere looking to get their hands on the elite winners. If when the Pulitzer Prize for Autobiography or Biography was handed out to Barbarian Days: A Surfing Life, you immediately thought, "Who is William Finnegan?" then you are about to fall deep into the rabbit hole of his compelling, impressive body of work.
William Finnegan has been a staff writer at The New Yorker since 1987, and he has traveled around the globe to write about issues of racism, poverty, war, and politics, as well as his passion of surfing, which is prize-winning memoir centers on. Finnegan's first published journalism piece was his 1979 essay in Mother Jones, about his experiences living in Sri Lanka. That time in Africa and his research lead Finnegan to write his first book in 1986, Crossing the Line: A Year in the Land of Apartheid, which centered on his experiences as a white American teaching black students in South Africa during the anti-apartheid movement.
Finnegan has gone on to report and write from across Africa, South America, Central America, Europe, and Australia, in addition to his home in the United States, earning loads of journalism accolades along the way. Notable pieces include "The Invisible War," his award-winning report from the front lines of the Sudan civil war; "The Unwanted," his coverage of the resurgence of neo-Nazi youth gangs in California; and "Deep East Texas," about cocaine trafficking, which won the Edward M. Brecher Award for Achievement in the Field of Journalism from the Drug Policy Foundation. He also went on to write four more books: 1989's Dateline Soweto: Travels with Black South African Reporters, 1992's A Complicated War: The Harrowing of Mozambique, 1998's Cold New World: Growing Up in Harder Country, and 2015's Barbarian Days: A Surfing Life.
Hidden behind his smart, thoughtful political and social journalism was Finnegan's deep passion — or as he says, "addiction" — for surfing.
Barbarian Days is Finnegan's surfing life story, chasing waves all across the globe, wherever he was chasing stories. He takes readers to a picture-perfect Samoan fishing village, being sick with malaria in a Bangkok hospital, camping on an deserted island in Fiji, and finding obscure spots in Madagascar. In true Finnegan style, he weaves social and political observations into his stories, which will get your heart pumping and your brain talking more than any fictional adventure story could.
The book also comments on the surfing lifestyle, which Finnegan would never allow you call a sport.
"Waves were better than anything in books, better than movies, better than even a ride at Disneyland because with them the charge of danger was uncontrived. It was real," he writes.
For surfers or just those looking to chase the waves of adventure and knowledge across the globe, Finnegan's work is just for you.
Image: acecoffeeco/Instagram