How To Stream Beyonce's 'Lemonade' Through HBO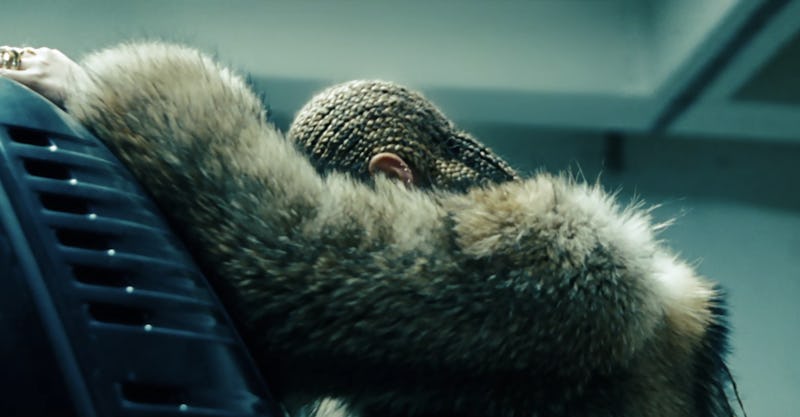 Our lord and savior Beyoncé has surprised us so many times in the past. Remember that time she dropped her self-titled album in the middle of the night? Or the unexpected arrival of the "Formation" single and music video the day before her Super Bowl 50 halftime show performance? I don't know about everyone else, but I'm pretty much always on Bey-watch. Thankfully, in this case, she gave us some warning and time to prepare. Here's how to stream Beyoncé's Lemonade .
Update 2: As of April 26, Lemonade is no longer available on HBO Go.
Update: For those who don't have Tidal or HBO Go, Beyonce's Lemonade was made available for purchase on iTunes on Monday, April 25, in both its explicit and clean forms. The download includes the entire Lemonade special, though not the individual music videos, which fans will have to watch the special in order to see.
Earlier: I have both good and bad news for fans without a subscription to the premium cable network. HBO announced on its Medium page that it will offer a free preview weekend from April 22 to April 25, letting anyone watch its programming. Luckily, that date range includes the premiere of Lemonade on Saturday night at 9 p.m., as well as an encore on Sunday at 8 p.m. However, the announcement does not mention HBO's streaming services, HBO Go and HBO Now, so you likely still won't be able to stream Lemonade on either platform without a subscription, as HBO Go requires you to login with your subscription information, and HBO Now is a separate streaming service.
So if you don't have HBO or access to a TV, you have until Saturday night to figure out how you'll be watching Lemonade, maybe even with some time left over to assemble your fellow Beyoncé buds for a viewing party.
OK, let me break down your options. Your best bet for catching Lemonade would be to find a TV (whether that TV belongs to you, a friend, a family member, a neighbor, or the person you just matched with on Tinder is up to you) and tune in to HBO, since the free preview will let anyone watch it. If that doesn't work out, your next best option is to watch it with a subscriber on HBO Go, which you can access on Roku, Amazon Fire, Apple devices, Apple TV, PlayStation 3 and 4, Samsung Smart TVs, TiVo, Xbox 360 and Xbox One, Android phones and tablets, and Chromecast. HBO Go is free for anyone with an HBO subscription.
However, if you can't access HBO Go, another route is to subscribe to HBO Now, the network's standalone streaming service which doesn't require a TV subscription. You could sign up for a free one-month trial of HBO Now, which is available on all the same devices as HBO Go. After the free trial is up, HBO Now costs $14.99 a month.
All that make sense? Basically, you need to get your butt in front of some form of HBO by 9 p.m. ET on Saturday, April 23. You can add some extras to the mix: friends, wine, snacks, and/or a means to live-tweet the entire experience (because you know both Beyoncé and Lemonade will be trending before it even starts). But the important thing is that you make sure your streaming is set up long before Lemonade is set to air because it is mandatory viewing, Beyhive. But if you're busy on Saturday night, you'll likely be able to stream it after the fact on HBO Now or HBO Go, like other HBO shows.
Images: Beyoncé/YouTube (2)