How To Watch Beyonce's Lemonade Event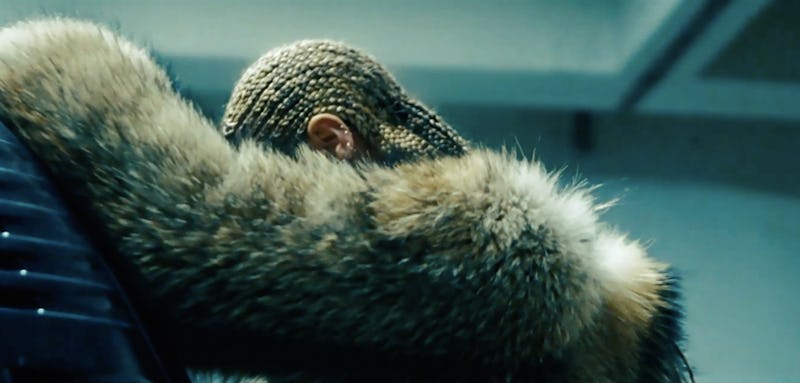 Mark your calendars for Saturday, April 23, Beyoncé fans, because that is the day Bey's new project Lemonade is set to premiere. But, now the question becomes: How can you watch Beyoncé's Lemonade? Well, simple: You are going to need an HBO subscription, guys. The world premiere event is going down at 9 p.m. ET on HBO, and although HBO is keeping the details vague, it will likely also be available on HBO Go. That gives you one week to hit up your friends, family, co-workers, or random strangers on the bus for their HBO Go password.
Update: As of April 26, Lemonade is no longer available on HBO Go, but the special was made available for purchase on iTunes on Monday, April 25, in both explicit and clean forms. The download includes the entire Lemonade special, though not the individual music videos, which fans will have to watch the special in order to see. Lemonade is also available to be streamed on Tidal.
Earlier: You know Lemonade is going to be worth the trouble because this is a Bey production, and she always slays. The big question is, what exactly is Lemonade? With the world waiting not so patiently for Beyoncé to announce an official release date and tracklist for her album before she heads out on her Formation World Tour, there is hope that Lemonade will lead to a big announcement on the new album front.
The short teaser released by HBO gives nothing away. The moody video teases Bey standing by a car with her head bowed as she asks, "What am I going to do love?" Given that HBO is Queen Bey's chosen platform for the Lemonade release, this could be a short film or the biggest music video release (or, an album video?!) anyone has seen since the old school MTV days.
One thing is for sure, Lemonade is an event that cannot be missed.
As of right now, Lemonade appears to be an exclusive for HBO, which is a big deal for the premium channel. Luckily for you, it is easier than ever to get access to HBO. If you don't have a fellow Beyoncé-loving pal who is willing to host a viewing party, then you can always sign up for a free trial of HBO Go — all you need is the Internet. Even if Lemonade doesn't stream online immediately, HBO is awesome about making sure their streaming subscribers get the same perks as their cable subscribers.
You know you don't want to miss out on Beyoncé's big event so map out your HBO viewing strategy now. Lemonade is coming and it is going to be amazing — whatever it turns out to be.
Image: Beyonce/YouTube