When Did Charlotte Brontë Die?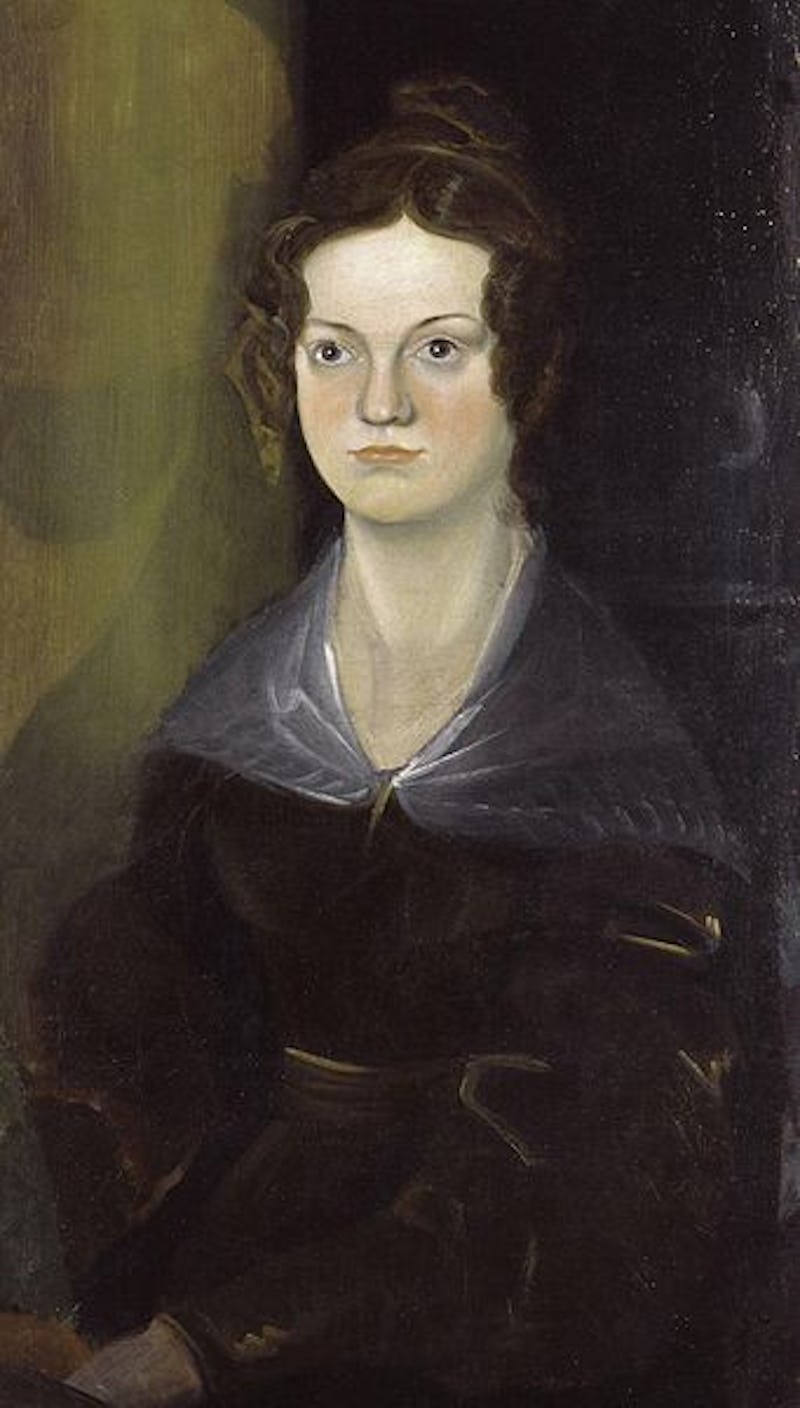 The celebrated author of the classic Jane Eyre was born on April 21, 1816, which makes this Thursday, April 21st, Charlotte Brontë's 200th birthday. Brontë died on March 31, 1855, at the young age of 38, so unfortunately she probably won't be able to attend any of her bicentennial celebrations. (Unless she joins us in zombie form, which, as fans of Pride and Prejudice and Zombies will attest, could get a little hairy. )
Brontë died just 9 months after getting married to Arthur Bell Nichols, a curate to her father. While it wasn't written on her death certificate, many sources report that Brontë was also pregnant upon her death. There is much speculation that Brontë may have actually died of extreme morning sickness, hyperemesis gravidarum, the same condition that Kate Middleton experienced during her pregnancy. Adding on to the tragedy, Brontë's unborn child died along with her.
However, her official death certificate attributes her death to phthisis, the same type of tuberculosis that had already claimed her talented sisters Emily and Anne, the authors of Wuthering Heights and The Tenant at Wildfell Hall, respectively. Emily died in 1848 and Anne died in 1849. Charlotte was the last of her five siblings to pass away.
After her death, Brontë's star continued to rise, and her writing continued to be published. Her novel, The Professor, was published posthumously in 1857. The new novel she had been working on has been pieced together by other authors several times, most famously as Emma Brown: A Novel from the Unfinished Manuscript by Charlotte Brontë by Clare Boylan in 2003.
The Brontë sisters were some of the first women to make it big as authors, and today Charlotte's Jane Eyre is a well-loved classic in the English literature canon. As we celebrate her life this week, it's astounding to think of all she accomplished in such a short life.
Images: Wikimedia Commons (2), Giphy.com