Juan Felipe Herrera Will Remain Poet Laureate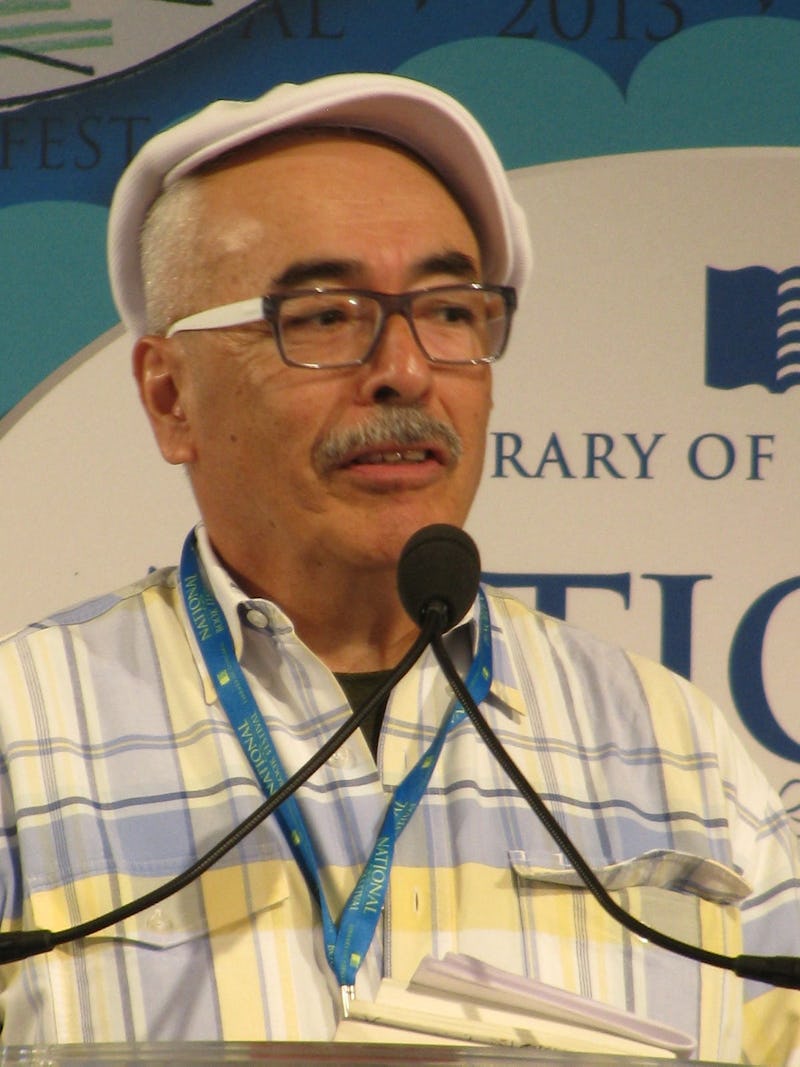 Every September, the United States gets a new Poet Laureate — and the latest poet has just been announced. Well... actually, it's the same guy as last time. But who is Juan Felipe Herrera? He must be doing a pretty great job as the nation's 21st Poet Laureate if he's just been signed up for a second term, so you might want to brush up on some facts about him.
Juan Felipe Herrera is the first Latino Poet Laureate of the United States — and once you start reading his poetry, you'll see how hugely deserved that role is. Herrera, who is Mexican American, writes political poetry strongly shaped by his youth as the child of migrant farmers: it explores cultural identity, particularly on the U.S./Mexico border, and the division of our world into spaces where some are welcome and many are not.
During his first term as the Poet Laureate, he established the La Casa de Colores project (or "the House of Colors") in order to make all voices feel more welcome. The website had two features: La Familia ("the family") and El Jardín ("the garden"). La Familia provided the public with an opportunity to contribute to an epic poem, and El Jardín featured archive items from the Library of Congress, along with Herrera's poetic responses to what these treasures from our nation's history mean.
He's also adorably bad at Twitter: the above tweet was clearly intended to be a direct reply to somebody, but he forgot to include the handle. However, it seems pretty appropriate right now — because Herrera manages to make his role as Poet Laureate feel like it is for everybody else. That's what's so cool about Herrera's work: it's in no way self-indulgent. He's just as interested in hearing other's voices as he is in writing his own. His favorite thing about the job, as he told the Washington Post, is that he gets to "meet people and gain new insights... [and notice] radically different points of view about writing that [he] really [hadn't] thought about."
I can't wait to see what Juan Felipe Herrera's second term will bring.
Image: Wikimedia Commons