These DCOMc Won't Be In The Memorial Day Marathon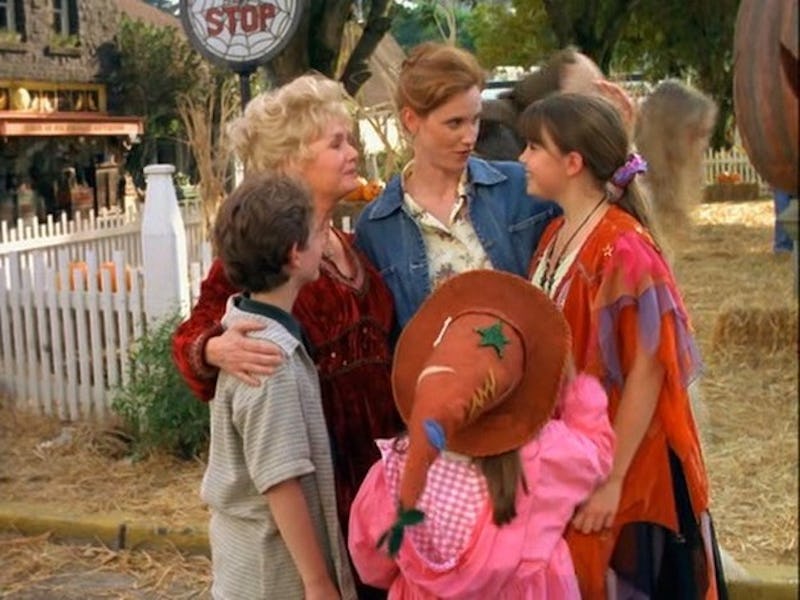 Like many Millennials, I grew up watching Disney Channel Original Movies. A new flick premiering on the network was better than a trip to Blockbuster, and when a fave film was airing a rerun, I made a mad dash for my TV. (Hey, this was a world before DVRs!) While Disney Channel Original Movies still exist, the new additions to Disney's TV movie arsenal don't quite evoke the nostalgic feelings former Disney kids got from, say, Halloweentown. Fortunately, Disney knows exactly how to give throwback-craving fans like myself what they want — which is why the network is making a DCOM marathon a 2016 reality. Disney Channel will air a marathon of 51 DCOMs over the course of Memorial Day weekend, which means that you should probably cancel all of your barbecue plans now.
While this is pretty much the best news to ever happen, there is one caveat: not all of your beloved DCOMS will make it to the marathon. For the record, the movies that have been selected to air during the marathon will definitely excite you: the list boasts DCOMs like the entire Halloweentown franchise, Johnny Tsunami, and, of course, Cadet Kelly. It makes sense: with 99 movies available, Disney Channel had to curate the list in some way. Still, the marathon is missing a few flicks some fans may have assumed were essential.
Here are just a few movies that you won't be watching during the DCOM marathon event, and will have to hope you catch between May and June when additional films premiere.
1. Phantom Of The Megaplex
There may always be magic at the movies, but you won't get to revisit the magic of this tween Phantom Of The Opera.
2. Mom's Got A Date With A Vampire
The film that made children of single mothers look at their mom's dates canine teeth with a very critical eye won't be on the schedule.
3. The Luck Of The Irish
The DCOM that taught us Leprechauns can play basketball won't be included in the marathon.
4. Gotta Kick It Up!
This inspiring dance movie starred a young America Ferrera, and is totally worth a re-watch, even if it's not on the marathon list.
5. Stepsister From Planet Weird
What if your new stepsister was actually a gaseous bubble from a different planet? This movie explores that philosophical question and stays true to the "weird" in its title.
6. The Ultimate Christmas Present
As cute as this movie is, the Christmas-theme might be why it was left out of the lineup. No one wants to kick off summer with a movie that reminds them of the holiday season.
7. Jet Jackson: The Movie
This TV movie, which starred the late actor Lee Thompson Young as the titular character, remains a clever, funny look at the fame game — one that probably went over our heads as kids.
8. Don't Look Under The Bed
This delightfully creepy movie envisioned the Boogeyman as a problematic prankster, and was many kids' stepping stone into the horror genre.
9. Jumping Ship
Though its predecessor Horse Sense will air on Disney Channel during the marathon, this Lawrence brother venture will not.
10. Tru Confessions
This film, about a teenager named Tru who learns how to navigate the world while caring for her developmentally disabled brother, is an inevitable tearjerker. It also features a strong performance from a young Shia LaBeouf.
11. Get A Clue
I still haven't wrapped my brain around the mystery in Get A Clue, which is part of the reason why a re-watch would have been much appreciated. Unfortunately, this is one you'll have to score on Amazon, as this Lindsay Lohan feature won't air during the marathon.
Happy DCOM viewing, and keep an eye out for these movies... after the Memorial Day marathon is over.
Image: Disney Channel