'Game Of Thrones' Is Renewed For Season 7, Y'All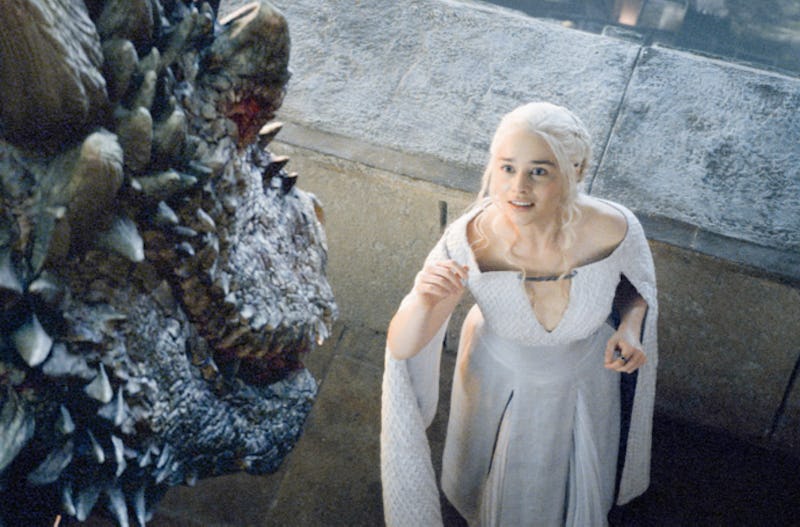 This comes as absolutely no shock to anyone, but it's still amazing. Game Of Thrones has been officially renewed for a seventh season, which will air on HBO in 2017. While the show's renewal isn't a massive surprise, it's great news for fans who can't get enough of Khaleesi and all of those dragons. Just knowing that Games Of Thrones has been renewed for Season 7 must be a relief for anyone who fears they'll have nothing to live for once the series finally comes to an end.
Anticipation for Season 6 is currently out of control, with the latest series restarting on April 24, 2016. While speculation over the fate of Jon Snow seems to have been quelled, news of the Season 7 renewal will likely have fans speculating about which characters might be killed off in Season 6. In an exclusive interview with Variety, showrunners David Benioff and D.B. Weiss said that further seasons of Game Of Thrones would likely have less than the usual 10 episodes, saying, "I think we're down to our final 13 episodes after this season. We're heading into the final lap. That's the guess, though nothing is yet set in stone, but that's what we're looking at."
While we'll have to wait for official confirmation to know for sure, it's probable that Season 7 and 8 will both be shortened to reflect the story coming to its inevitable end.
However, nothing is set in stone. Since Thursday's announcement only confirms a Season 7 of the show, anything could happen with Season 8. Michael Lombardo, HBO's Programming President, is holding out hope that there will be more Game Of Thrones than is currently agreed, telling Variety, "As a television executive, as a fan, do I wish they said another six years? I do. I'm always an optimist, and I do believe we will figure this out." That Lombardo is keen for Game Of Thrones to carry on beyond the yet-to-be-confirmed Season 8 is certainly promising.
While we prepare for the premiere of Season 6, we can sleep soundly in the knowledge that the show won't abruptly end, and might even continue forever. Because that's what everyone wants, right?
Images: HBO