There Are New Ways To Meet 'Monica The Medium'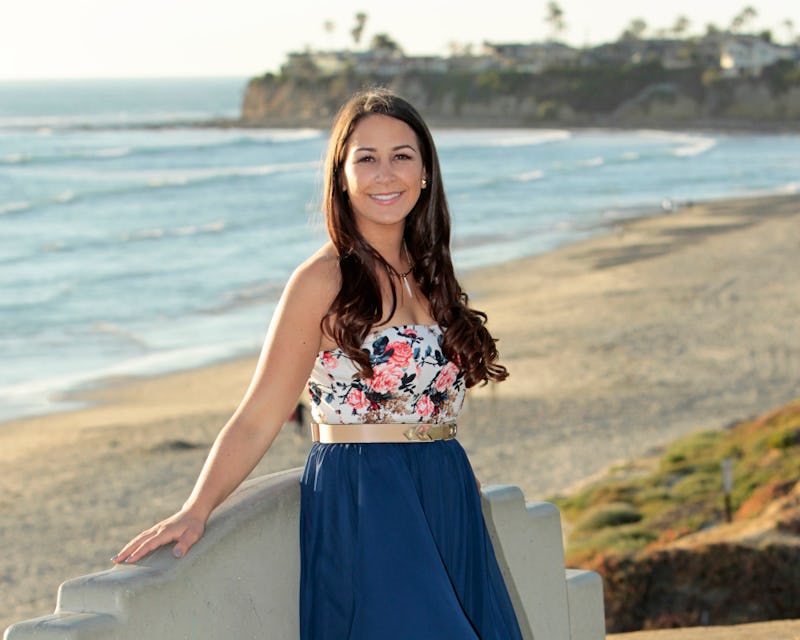 Watching the Season 2 premiere of Monica the Medium on April 25 might make you wonder how much an appointment with Monica Ten-Kate costs, if you'd like to try and reconnect with deceased friends or family. Like most mediums, she does charge for her services, though it seems like prices vary based on how you want to meet with her and who you are. According to a piece in Onward State, a website produced by students at Penn State (Monica's alma mater), in 2013 her rate for a private reading was $100 for an hour. That's actually not that bad, considering that an hour is quite a while for someone to commune with otherworldly presences. You could get some real breakthroughs in 60 minutes! Monica was also offering a discounted rate of $50 per hour for her fellow Penn State students at the time.
However, this was back in 2013, and since then, Monica the Medium has placed a much larger spotlight on her. The resulting popularity has made Monica's demand so large that she is no longer accepting applications for readings. "Monica has paused any further scheduling for all private and group readings (both in person and Skype) as she is fully booked. Monica no longer offers a wait list," her website states. If you're still hoping for an opportunity to meet with Monica, your best bet is to sign up for her newsletter, because according to her site, she'll be notifying her email subscribers before everyone else. However, her website does not list her current prices for readings.
Another change: since graduating Penn State, Monica has moved to San Diego (which is why the Season 2 premiere is titled "San Diego Bound"), meaning that you'll probably have to go to Southern California in order to meet with her, rather than Pennsylvania. For example, on April 29, she will be hosting a live event in Los Angeles that will include both a screening of an upcoming Monica the Medium episode and several readings.
The chances of being selected for a reading are a lot smaller in a big crowd than they are in a private meeting, but tickets to the LA event are a comparatively modest $45. Her website says that Monica is also planning a "mini tour," so there may be a chance to see her in your hometown.
If you follow Monica's Facebook and Twitter pages, you might also get an opportunity to enter giveaways for totally free, in-person or Skype readings. If you're lucky enough to win, you'd pay absolutely nothing to experience Monica's skills for yourself. But while you wait for that luck to strike, at least you can keep watching her give readings when Monica the Medium returns to Freeform on April 25.
Image: Rick Rowell/Freeform