Are Manny MUA x OFRA Restocking Liquid Lippies?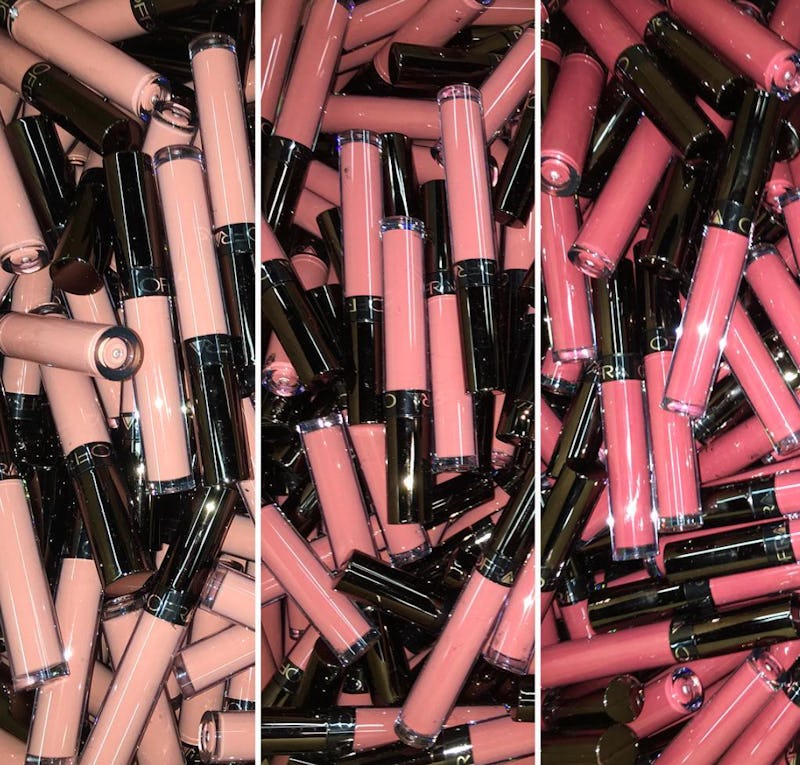 Sold out... again! The Manny MUA x OFRA Cosmetics liquid lipsticks were restocked over the weekend and they quickly sold out. So far, there have only been two official on-sales of these lipsticks, which offer that on-trend, rich, matte texture, intense color payoff, and come in three neutral, looks-good-on-everyone shades. There is the pink Aries, the peachy nude Charmed, and the blushed Hypno, which were sold via the OFRA site. The colors and the matte formula, which Manny MUA has showed off plenty of times on his Instagram, reminded me of the first three Kylie Lip Kits: Candy K, Dolce K, and True Brown K. The heavily followed vlogger and the pro cosmetics brand even offered a 30% off discount code and a reduced rate bundle to shoppers, which they extended to other OFRA products after the supply of lippies was wiped out.
UPDATE: OFRA reps got back to Bustle via email to offer this update: "Due to the overwhelming demand and social engagement in the product, Manny and OFRA want everyone to get a chance to have these shades and are now talking about bringing back more stock. But there is nothing official yet."
Now that the Manny MUA x OFRA lipsticks are gone, baby, gone, will they be restocked again?
The answer is not obvious but here is what we know. The brand posted a "THANK YOU" to customers on Instagram after the stock was depleted. There was no indication or explanation about a restock in the "sell out" post.
Observe that post below.
The caption certainly suggests that this is it and that there won't be another restock. It sounds quite "final," since the brand offered to apply the discount code to other products, which is so generous. However, the tone of the caption is thankful but ambiguous. The brand appreciated the support from "Mannyacs" and made it known, without giving any hint of a replenishment.
But wait...
This is the reminder the brand posted when the restock kicked off. OFRA noted that the Manny MUA shades are indeed limited edition and that "this might be the only restock so don't wait around."
Here's another OFRA post, encouraging customers to shop immediately, since a restock is undetermined.
There are several reasons the brand could have done this. It's strategy. It could have been a marketing ploy to push shoppers to part with their cash and buy now, by suggesting that this is the only time to shop. Or it could have been part of an internal marketing decision, where the team was waiting to see how this restock did before deciding whether to not to restock again. It could also be a way to build hype and foster the cult status of these lippies, so they can make a splashy return.
I get the sense that Manny and the brand were being purposefully coy. I predict this second sell out will dictate another restock.
They could be manufacturing a new batch right now because of the sellout. Don't you want to swim in that see of Manny MUA lippies?
Bustle reached out to OFRA Cosmetics to ask if a restock is planned. We'll update you if we hear back.
Images: OFRA Cosmetics/Instagram (3); Manny MUA/Instagram (2)