BH Cosmetics Has Plenty Of Liquid Lippie Shades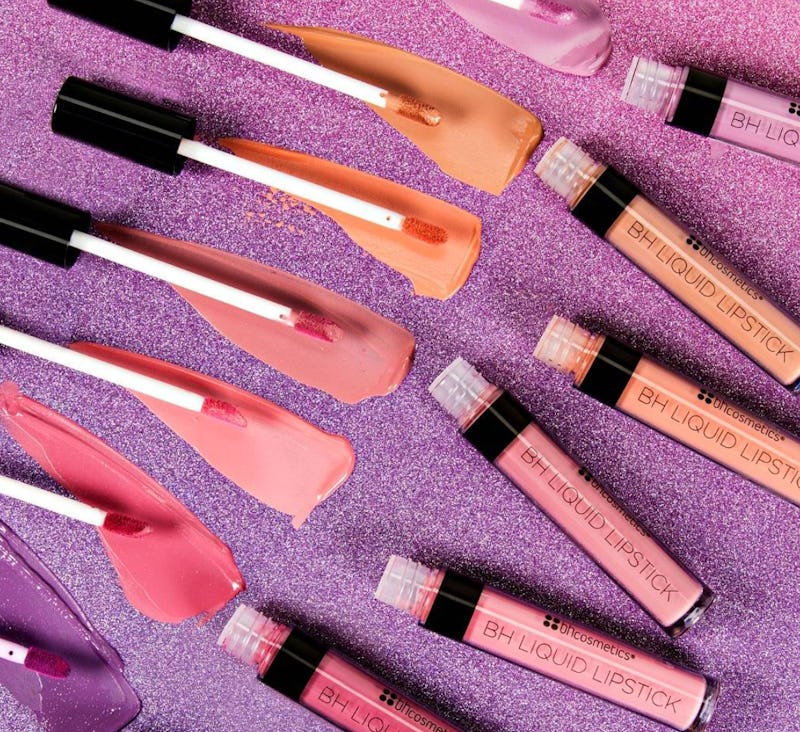 Do you keep missing out on Kylie Lip Kits restocks? Did you the Manny MUA x OFRA liquid lipstick trio prove elusive? If you've experienced the inability to procure a matte liquid lipstick but are still ISO of the perfect matte lip, pay attention! BH Cosmetics has plenty of matte liquid lipsticks and the brand has launched a grip of new shades. If you want a matte lipstick for prom, for a summer wedding, or for everyday wear when you are lazy and only want a single glam product to highlight one of your features, you should totally be shopping BH Cosmetics' liquid lip offerings.
There are seven new hues. But as you will soon see, the product spans the color spectrum. Best of all? These babies are just $8.50 a piece, so you can stock up on a few. If you can't wait for the Katy Perry x COVERGIRL Katy Kat Mattes to arrive on scene, then these BH lippies are a legit alternative.
If you are not super familiar with the brand, perhaps this will jog your memory. Ashley Tisdale is launching her first-ever makeup collection, Illuminate by Ashley Tisdale, in conjunction with BH Cosmetics.
Let's take a look at the range of colors in which BH offers its matte liquid lipstick.
That's a nice variety of shades. The brand offers 17 total colors and they are trendy AF.
But I love the fact that the price tag won't deplete your financial reserves or place too much of a burden on your budget. You can stock up without an ounce of buyer's remorse.
Check out how color-drenched these babies are! That matte texture looks so creamy. I want to play and paint my pout with a swipe of each of this. Separately, of course!
While I have you here, see the liquid lippies IRL. Seriously, these look like some of the prettiest mattes I've seen.
You may as well spend some time browsing the BH Cosmetics sites. They have tons of on-trend products at super affordable prices. Have fun stocking up on some sweet stuff.
If you haven't gotten a KLK or the Manny MUA offerings, or can never find the right shade of Kat Von D's oft-sold out Everlasting Liquid Lipstick, give BH Cosmetics and their liquid mattes a chance.
Images: BH Cosmetics/Instagram (2); Courtesy of BH (2)