Watch The Trailer For 'A Monster Calls'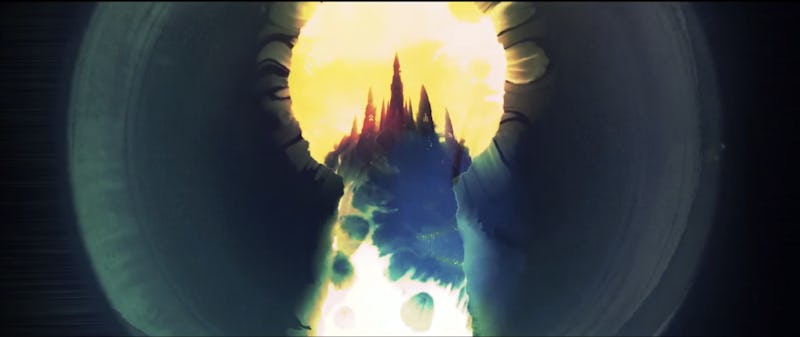 This year is shaping up to be an amazing year for book-lovers everywhere: a plethora of amazing books are coming out in 2016, and several book-to-movie adaptations are also hitting the silver screen, including the movie version of one of Patrick Ness's most beloved children's book. After watching the trailer for A Monster Calls , I'm even more excited for the bookish film.
A Monster Calls is a fantasy novel for children written by Patrick Ness, the author of the Chaos Walking trilogy. The book was based on an original idea by Siobhan Dowd, the Carnegie Medal-winning writer of Bog Child. Dowd conceived of A Monster Calls during her terminal illness. After her death from breast cancer in August 2007, Dowd's editor, Denise Johnstone-Burt of Walker Books, arranged for Patrick Ness to complete the story. The book was well-received, and Ness and the illustrator of the story, Jim Kay, won the Carnegie Medal and Greenaway Medal in 2012 for the book.
The story follows 13-year-old Conor O'Malley, a bullied young boy who has been experiencing nightmares since his mother was diagnosed with terminal cancer. At 12:07 every night, a monster calls to him from outside his bedroom window. Each night, the monster — a mass of branches in a vaguely human shape — tells Conor stories. As the story progresses, readers learn more about Conor through his encounters with the monster, including that his mother has been undergoing chemotherapy, his father is largely absent, and his grandmother has been unable to provide any comfort.
Fair warning: you will (probably) bawl like an absolute baby after reading A Monster Calls. It remains to be seen if the movie intends to stay true to the book's ending, but the trailer is just as chilling as I'd hoped.
The movie stars Lewis MacDougall as Conor, Felicity Jones as his mother, Sigourney Weaver as his grandmother, and Toby Kebbell as his dad. Liam Neeson also stars as The Monster.
A Monster Calls hits theaters on October 14, 2016.