There's More 'Catfish' After The Hiatus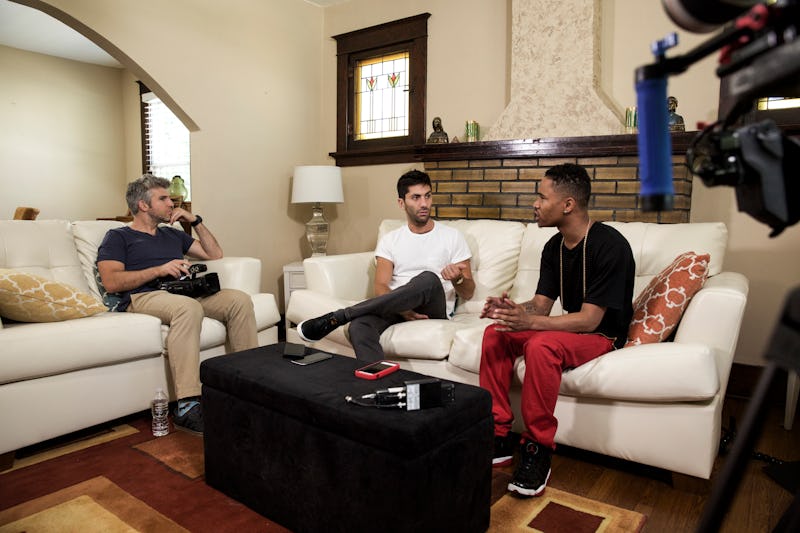 After Catfish Season 5, the MTV series has breathed new life into its now-classic formula. So whether or not Catfish will be returning for Season 6 shouldn't even be a question. However, you might want to ask a different question, as Catfish Season 5 isn't quite over yet. Instead, the series is going on a brief hiatus, according to MTV's official Catfish Twitter account. But I wouldn't be worried about Catfish's future. Not only has the show has managed to pack surprise after surprise into Season 5 so far, but it's also still successful in the ratings, netting around a million viewers per week with DVR numbers. And the show remains one of the most popular shows on social media — all you have to do click over to Twitter on Wednesday nights and you'll see whatever shocking twist that ended the episode is driving the entire social media platform insane.
Here's what fans know: the first half of Season 5 will come to an end with the May 11 mid-season finale. But there's no mid-season premiere date yet. Usually the first sign that the show will be arriving shortly is a casting announcement for the unlucky in love to contact MTV. On the Catfish Casting Facebook page, a message posted by Nev a few weeks ago says that there's still time to apply to Season 5 — looks like MTV may not have filmed the rest of the season yet, so there could be a pretty long wait between 5A and 5B.
But never fear — even though Catfish Season 5B might not be underway just yet, I don't think MTV will make fans wait for too long. After all, this year, they just premiered MTV Suspect , which costars Catfish host Nev (iO Tillet Wright stands in for Max) and is practically a spinoff of the concept of how keeping secrets corrodes and destroys families, friendships, and relationships. There's no news about MTV Suspect Season 2 yet, either, so it's possible that the network is waiting to make a dual announcement about both series' premiere dates.
But while the late announcement might have fans of the show's famous last-second reveals worried, I don't think MTV has any reason to pull any big surprises when it comes to Catfish's return. It doesn't seem like the fate of the show is in any danger, and when Season 4 took a brief hiatus, it only lasted for two months. So Catfish Season 5B could return as quickly as July 2016.
Image: MTV