'The Night Manager' Needs To Be On Netflix ASAP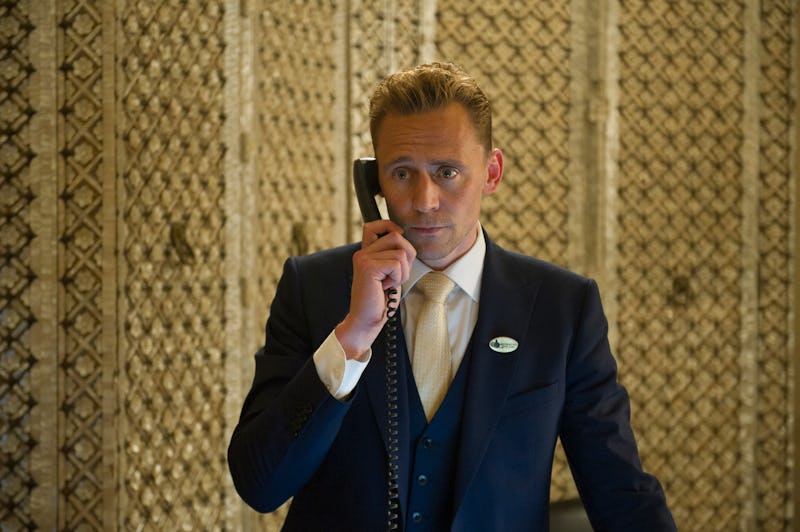 The Night Manager has only just begun airing on AMC, and I already know that I'm going to need to watch this series a couple times over. Will The Night Manager be on Netflix? With so many mysterious characters and motives floating about, it better be streaming soon.
Since there has been no official announcement yet, let's look at the evidence. The Night Manager has several weeks to go on AMC, but the BBC1 series has already aired in the United Kingdom and several other countries before making it to the States. According to Variety, after its premiere at the Berlin Film Festival, Tele Meunchen Group sold exclusive VOD streaming rights to Amazon Prime — in Germany and Austria. Will that be the case across the board? I highly doubt it.
Since most of AMC's original programming, from The Walking Dead to Mad Men and Better Call Saul is currently streaming on Netflix (and not on Amazon Prime) in the United States, I think there's still a safe bet that we'll see The Night Manager join them there before long. Surely some deal needs to be worked out between the BBC, AMC, other production companies involved, and whatever streaming service they end up going with for The Night Manager.
If they do end up going with Netflix, when will we be able to access the streaming content? That's difficult to judge, as a limited series, even though Variety reported that the possibility of a Season 2 has been tossed around. It's just my own observation, but I've found that streaming release dates are often tied to the show's following premiere. Season 1 will hit Netflix just before Season 2 airs to generate the most buzz, etc. — so with a show like The Night Manager, I'm out of luck until we get more news. The show could hit Netflix as early as May, when everything wraps up on AMC, or as late as 2017. Better sit back and watch this epic chess match between Tom Hiddleston, Hugh Laurie, and Elizabeth Debicki on The Night Manager before anything is decided.
Images: Des Willie//The Ink Factory/AMC (2)