Jimmy Fallon & Prince Walk Into A Ping-Pong Bar...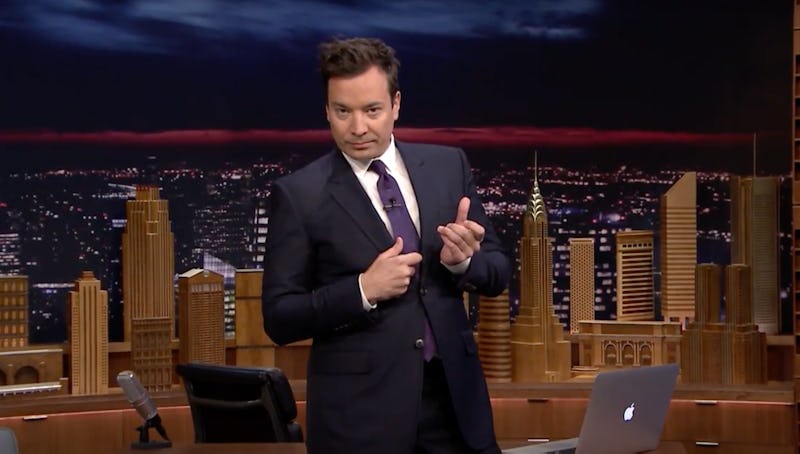 Hey, the universe? Keep the delightfully weird anecdotes about the Purple One coming. On Monday evening's episode of The Tonight Show, Jimmy Fallon and Questlove shared an incredible tale about the late music icon: Once upon a time on a very special evening, Prince and Jimmy Fallon played ping-pong (h/t Entertainment Weekly). Why? Because the "Purple Rain" singer thought it would be fun to play the SNL alumnus in ping-pong, that's why. Hey, if Prince Rogers Nelson asks you to meet him at Susan Sarandon's table tennis club — even if it's days after the birth of your child — you do not ask questions. You accept the duel.
When Fallon showed up to Spin the night of the match, his opponent was waiting for him. What Fallon described next may or may not be the greatest intimidation move ever: Prince was standing behind a curtain, wearing "a double-breasted crushed blue velvet suit," and brandishing a ping-pong paddle. Every time I picture this image, a chill runs up my spine and dances to "When Doves Cry."
After a few warm up pongs, the pair duked it out. And yes, Prince absolutely crushed the match, because of course Prince crushed the match. However, before the opponents could sit down and nosh on a stack of postgame flapjacks, Prince more or less vanished into thin air. And that was that.
There weren't any pancakes, but there was Grey Poupon.
Image: NBC