7 Books Like 'The Devil in the White City'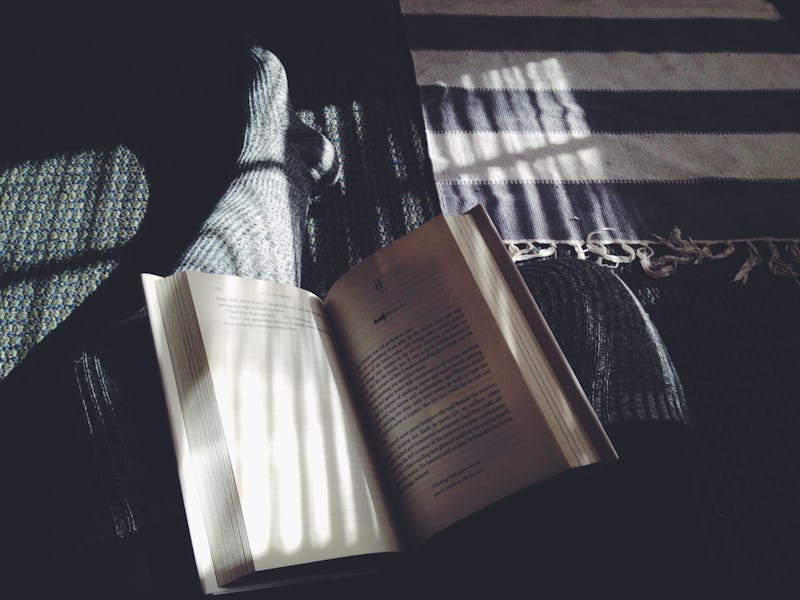 I absolutely love creepy things, to the point where I actually listen to true crime podcasts while I'm working in my office job. Recently I listened to a podcast about H.H. Holmes, the first American serial killer. Holmes was a monster to an almost astonishing degree, to the point where it's almost shocking that he existed at all. During the Chicago World's Fair in 1893, H.H. Holmes murdered at least 27 people, although it's often thought that the body count was actually closer to 200. He achieved this by building his "Murder Castle," a hotel designed with secret death chambers that Holmes would use to suffocate, gas, and torture his victims. One of the best nonfiction books I have ever read on the subject (and in fact one of the best nonfiction books I have ever read) is The Devil in the White City by Erik Larson. This book combines the terrifying murders by Holmes with the backdrop of the World's Fair construction. It's an incredible book, partially because it's terrifying and partially because it paints an awesome picture of life at the turn of the century.
It's time to get excited, since Martin Scorsese is apparently adapting the awesome book sometime soon, starring none other than Leonardo DiCaprio as H.H. Holmes, but what will we do until then? There are only so many times you'll be able to re-read The Devil in the White City. Luckily for you, I've compiled a list of seven books that capture the old timey horror and excitement of a bygone age. Check them out and try not to get too lost in the past.
In 1841 New York, there lived a beautiful 20-year-old girl by the name of Mary Rogers, who gained a measure of renown throughout the city solely because she sold cigars at a tobacconist's store that catered to all walks of life. Everyone seemed to be in love with her — which made it especially tragic when her battered and broken body was found floating in the Hudson. While the police struggled to solve the murder, the public eagerly devoured almost every bit of information published on the subject of her death. With New York's police force considered a laughingstock at the time, Mary's murder uncovered a seedy underbelly lurking in New York full of gangs, brothels, and back alley abortions.
Many authors speculated on what could have happened to her at the time, but the most famous of them all, Edgar Allen Poe, sent his own fictional detective, C. Auguste Dupin, to solve it in his thinly veiled fictionalization called The Mystery of Marie Roget, thus giving birth to the mystery genre in general. Expertly written and compulsively readable, this is one of those nonfiction books that reads like a thriller.
On March 25, 1911, a fire broke out in the Triangle Shirtwaist Factory in Greenwich Village, New York. Within minutes, it spread to three floors of the factory, trapping most of the workers inside. Firefighters were unable to reach the top floors of the factory, and people on the street watched in horror as workers jumped to their deaths to escape the flames. One hundred and forty-six people died that day — and 123 of them were women. The tragedy turned the public's eye to the unsafe conditions of the working factory. Set against the rampant corruption of Tammany Hall, von Drehle paints an incredible picture of vintage New York at its very worst.
If you want to read about some vintage murders, you have to read about Bonnie and Clyde. Bonnie and Clyde were equal partners — which would have been romantic if they weren't bank robbers and criminals. Go Down Together destroys the theory that Bonnie and Clyde were master criminals. Though these crazy kids from Dallas traded their lives for a brief moment of excitement, they were actually pretty inept. This book breaks down the truth of Bonnie and Clyde — from the moment they met to the day they met their deaths in a hail of bullets.
Now we head back to Chicago. It's 1924, and murderesses are all the rage. Maurine Watkins, a newspaper woman at the time, decided to make a few of them special. Female reporters in those days were expected to write about delicate things – recipes, social clubs, and clothes. But Watkins zeroed in on murders instead, particularly the stories of "Stylish Belva" Gaertner and "Beautiful Beulah" Annan, who brazenly murdered their lovers. Soon these women were sensations; men would send them flowers in jail, newly emancipated women would write letters to the local newspapers, and it quickly became a point of pride to be placed on "Murderesses Row." These stories would eventually go on to inspire the musical Chicago, but the celebrity these women enjoyed is almost too surreal to be believed.
It's almost unthinkable. During the Nazi's occupation of Paris during World War II, something insanely sinister had begun to brew: decapitated heads and dismembered body parts began to surface in the Seine. Commissaire Georges-Victor Massu was tasked with tracking down a sinister serial killer hiding among the shadowy streets of the Parisian Underworld where Gestapo, pimps, prostitutes and spies lurked. Enter Dr. Marcel Petiot, a handsome and charismatic doctor known for providing free medical care for the poor. Soon he would be charged with 27 murders, although authorities suspect that he killed many, many more. The story sounds like the plot to a sensational film, but it's all very very real.
After Abraham Lincoln's assassination on April 14, 1865, authorities launched a 12 day-long manhunt to find John Wilkes Booth. The famous actor led the Union cavalry and detectives on a chase through Washington D.C., the swamps of Maryland, and into Virginia. This hour-by-hour account of his hunt will have you sitting on the edge of your seat.
What is it about Chicago? While New York City built a reputation as the city that never sleeps, Chicago built a reputation as the city that slept with everyone. Sin in the Second City takes you into decadent parlor of the Everleigh Club, the most famous brothel in American history and the battleground for a culture war that would end up threatening to tear Chicago apart. This book centers on Ava and Minna Everleigh, two aristocrats who worked to elevate the sex industry. Stunningly beautiful "Everleigh Butterflies" entertained senators, artists, and literary icons. "Butterflies" were fed gourmet food, given immaculate medical care, and were even tutored in the literature of Balzac. Not everyone appreciated the sisters' attempts at creating a high end brothel, however. Rival madams attempted to ruin them by framing the sisters for murder, starting rumors of white slavery, and setting off a brutal war of words that would shape the sexual culture of America for decades to come.
Image: Kate Williams/Unsplash