One Issue 'RHOBH' Didn't Settle This Season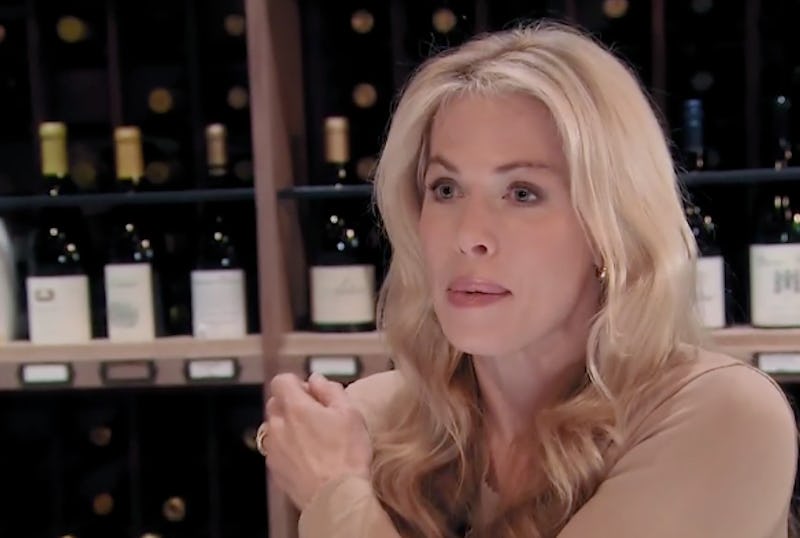 This season of Real Houseives of Beverly Hills was all about Yolanda Foster's battle with Lyme disease and the other women's suspicions about her sickness. It was an exhausting season to say the least. There was basically only one plot line that was recycled in all of the arguments among the women — I'm sure that there is much more that happened during the duration that the show was filmed for. With so much focus on the Housewives claims about Yolanda, there were some things that happened this season that no one seemed to notice. If you ask me, one thing that happened on Real Housewives of Beverly Hills Season 6 that was overlooked was that Kathryn Edwards really stabbed Erika Girardi in the back.
I get that it was more juicy to talk about Yolanda, but it still does not mean that Kathryn should get off scot-free for being so shady. After Erika admitted that it was difficult for her to trust women and that she is not comfortable having female friends, Kathryn reassured her that she was a good friend and that she is someone that Erika can talk to. Then Erika opened up further and really seemed to feel at ease around Kathryn.
She told Kathryn to be careful around Lisa Vanderpump because she felt like Lisa V. had a lot of control over social situations and could be manipulative. ERika was not trying to backstab LVP, but she was only sharing her concerns with a new friend. But then, Kathryn turned this around and immediately went to Lisa Vanderpump about it.
There was no reason to do that. Erika was not talking trash about LVP. She was only saying that she is not the most comfortable around her and sharing her view. It seemed to me that Kathryn was way too eager to have some gossip to share and to get on Lisa V.'s good side. On top of that, she just reinstated all of Erika's fears about not being able to trust female friends.
I know that Erika is not dramatic and has no interest in dragging out conflict — which is what normally would have happened on Real Housewives in a situation like this — but it should still be noted that Kathryn was not acting like a good friend. It was something that got overlooked due to everything else going on in the show, but with one reunion episode left, there's still a chance fans who noticed this will get to see things worked out. After all, on Housewives that's what we've come to expect.
Images: Bravo (1); RealityTVGIFs/Tumblr (1)