9 Memes To Share On May Day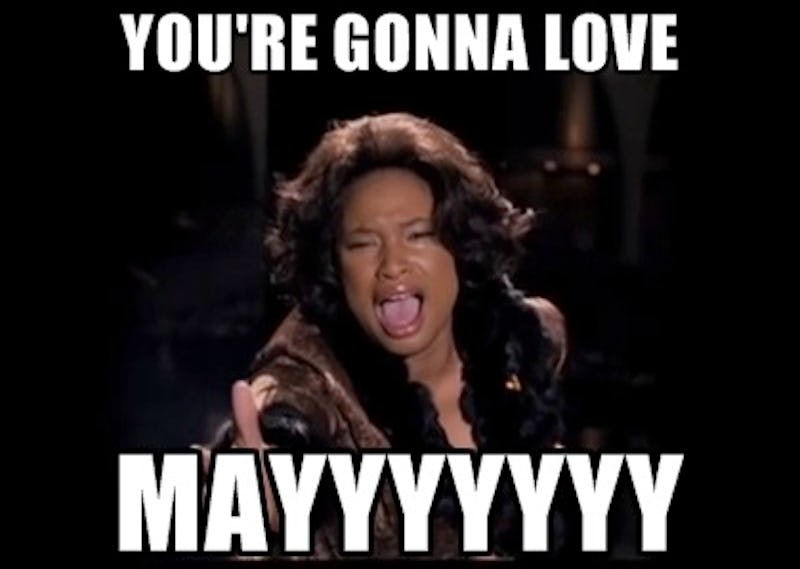 Who doesn't love floating head Justin Timberlake memes? I know I do, which is why this roundup of nine May Day memes basically makes my day... and by basically, I mean totally. Even if you don't do anything special to celebrate May Day (though I'm certainly a proponent of May Day poles, even if I have never used one), you can still take a moment to observe it by having a laugh with these memes. And if Justin Timberlake doesn't do it for you, then you'll be happy to know that Yoda, SpongeBob SquarePants, and a corgi have some special appearances below as well.
May is awesome, falling between a cooler April and a warmer June — it's kind of the perfect month temperature wise. The flowers are in bloom, the sun is out shining, the April showers have slowed down a bit, and of course, the feeling of spring can be felt in full force. Make sure you appreciate this month for everything that it offers. Most of America might not throw May Day celebrations, but I'm pretty certain that most of America loves May and the beauty of spring. May Day hints at the summer to come, so make sure you make the most of this spring before it disappears before your eyes.
And also with you.
There's no pleasing Grumpy Cat.
It's a classic for a reason.
Hay girl, it sure is.
It's honestly about time.
We are all flowers.
This is terrifying, but also adorable.
It's one of the best months of the year.
Breathe it in — because hot, sticky summer is going to be here before you know it.
Images: MemeCenter