The #SquadGoals Coloring Book Cheers Girl Power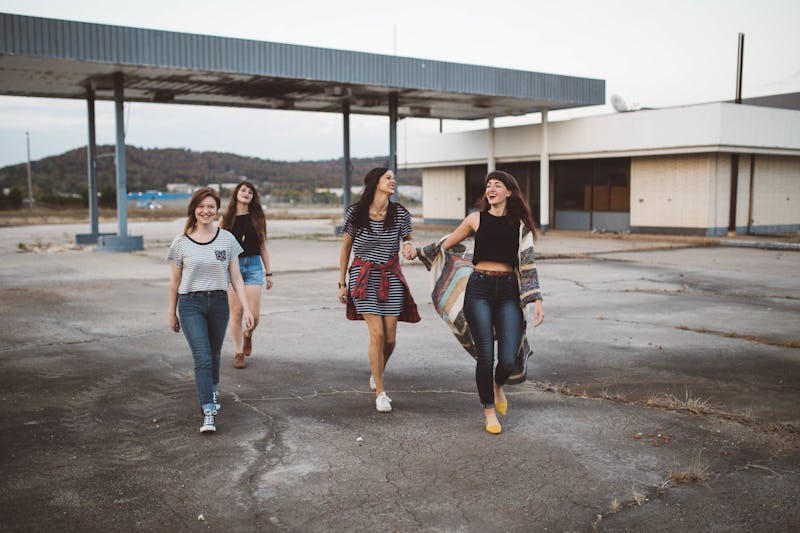 You can find empowerment in a lot of places, but this new #SquadGoals coloring book cheers on girl power in a fantastic way. Whether you draw your inspiration from 227, The Golden Girls, or the women of the supreme court, there's a page here for you to giggle over.
This feminist coloring fest is SheKnows.com's follow-up to its March release, the Ruth Bader Ginsburg coloring book, which received a lot of Twitter hype. Like its predecessor, the #SquadGoals coloring book is a free printable — no strings attached!
Also, RBG fans take note: Ginsburg makes an appearance in the #SquadGoals coloring book, alongside fellow Supreme Court Justices Elena Kagan and Sonia Sotomayor. The first woman to be appointed to the SCOTUS, Sandra Day O'Connor, is not pictured.
Each page of the #SquadGoals coloring book features a tweet-worthy sentiment based on the group of women it depicts. "You take the good, you take the bad. #squadgoals" hovers over the cast of The Facts of Life , while TLC stand tall above their iconic line, "Please stick to the rivers and the lakes that you're used to. #squadgoals."
Check out a few of the #SquadGoals coloring book pages below, and head on over to SheKnows.com to get the complete set. And, as always, be sure to share your completed coloring projects on Twitter and Instagram!
Image: Brooke Cagle/Unsplash