5 Feminist Writers You Might Not Be Familiar With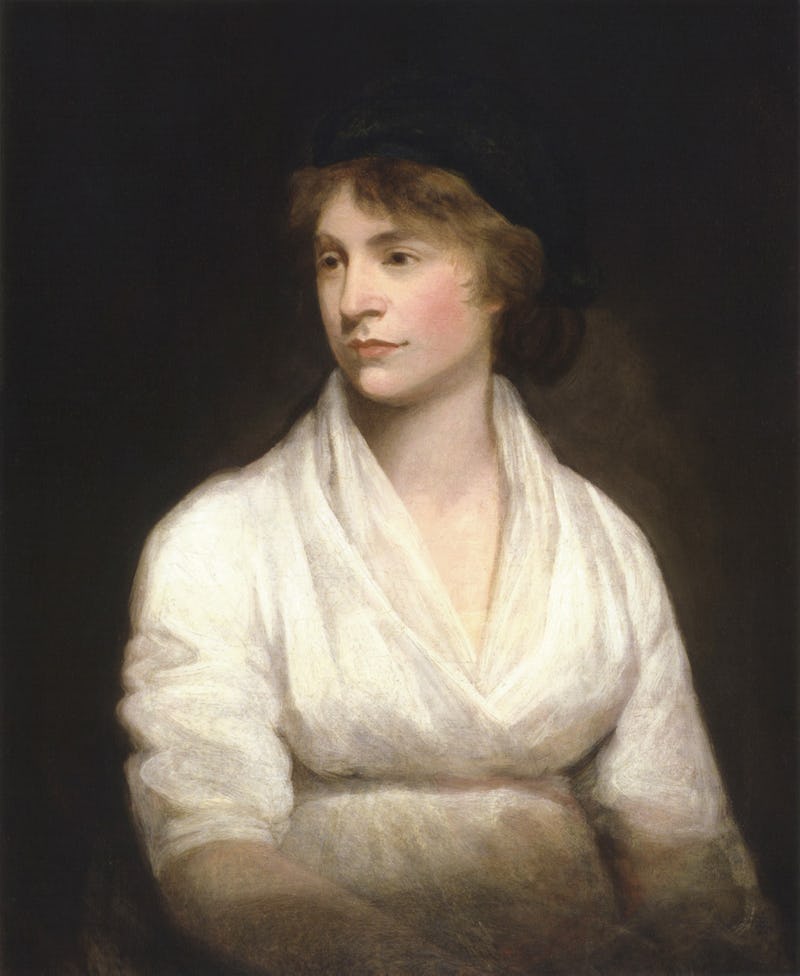 If I asked you to name some of the most influential feminist writers, who'd be at the top of your list? Betty Friedan? Gloria Steinem? Sheryl Sandberg? The writings of these well-known women have undoubtedly had a significant impact on the modern feminist movement. But there's a slew of female writers out there whose names remain less-known, despite the fact that their work helped drive and shape feminism as we know it today. You may not have heard of these feminist writers, but trust me when I say that I think you'll be glad you did.
Writing has always played an important role in political and social movements, and women's rights have been no exception. From the earliest days of the First Wave, women have been putting pen to paper (or fingers to keyboards) in an effort to dissect the unique female experience and break down long-ingrained prejudices. As writers, women have not only documented but also inspired challenges and changes. Their work constructs a narrative for the feminist movement.
This is by no means a complete list. I've selected just five female writers who helped shape the feminist movement. So consider it an appetizer for the bevy of feminist writers still waiting to be discovered.
Mary Wollstonecraft
A Vindication of the Rights of Woman by Mary Wollstonecraft, $10, Amazon
Before The Feminine Mystique, there was A Vindication of the Rights of Women. Written in 1792, Mary Wollstonecraft's book is widely considered to be one of the earliest works of feminist philosophy. In it, she champions educating women and argues that the two sexes deserve equal access to fundamental rights. Wollstonecraft argues that women are seen as inferior to men only because they have been denied sufficient education.
Simone de Beauvoir
The Second Sex by Simone De Beauvoir, $14.94, Amazon
Simone de Beauvoir helped renew feminist discussion in 1949 with her book The Second Sex. The tome — it's 800 pages — seeks to dissect the history of women's oppression (the length seems perfectly justifiable now, doesn't it). The book is pure feminist philosophy, and the points de Beauvoir raises remain relevant even today. She argues that women's oppression stems from the fact that men view women as the Other, thus effectively placing themselves in opposition to women and viewing them as something more akin to the subject rather than the self.
Audre Lorde
Sister Outsider by Audre Lorde, $13.89, Amazon
The poetry of Audre Lorde speaks volumes in just a few lines. A radical feminist and member of the LGBT community, Lorde was also a civil rights activist whose expressive poetry beautifully communicated her anger at the civil and social injustices happening around her. At one point in her career, Lorde turned her attention to challenging racism in the feminist movement. In Sister Outsider, Lorde examines how race left some women on the outside of the feminist movement — not because women found themselves to be different, but because they refused to acknowledge those differences and how they defined our individual experiences.
Chimamanda Ngozi Adichie
We Should All Be Feminists by Chimamanda Ngozi Adichie, $6.39, Amazon
OK, so you've probably already heard of Chimamanda Ngozi Adichie. The Nigerian feminist author skyrocketed to pop culture fame after Beyonce sampled her 2013 TED talk in her hit song Flawless. I recommend reading all five of Adichie's novels, as her writing is eloquent and powerful. That being said, read We Should All Be Feminists first. The book is an extension of Adichie's TED talk and delves decisively into how gender expectations have had a detrimental affect on our society. Adichie also argues that modern-day feminism should promote inclusion and awareness.
Mona Eltahawy
Egyptian-American journalist Mona Eltahawy is an outspoken advocate for women's rights in the Arab world, and has spoken candidly about whether one can be both a feminist and a practicing Muslim. Her book Headscarves and Hymens hit bookstore shelves in 2015, and focuses on the two revolutions women in the Middle East have been fighting since the Arab Spring.
Headscarves and Hymens by Mona Eltahawy, $16.63, Amazon
Middle Eastern women are in a unique position, according to Eltahawy. They took to the streets to protest oppressive regimes alongside their male compatriots in 2010, but have also been simultaneously waging war on another front. Along with fighting oppressive governments, women in the Middle East are also battling sexism and repression long found in the region's political and economic systems.
Image: Wikimedia Commons/John Opie/National Portrait Gallery (1)