Harry Potter Narrator Jim Dale Is Back — Listen!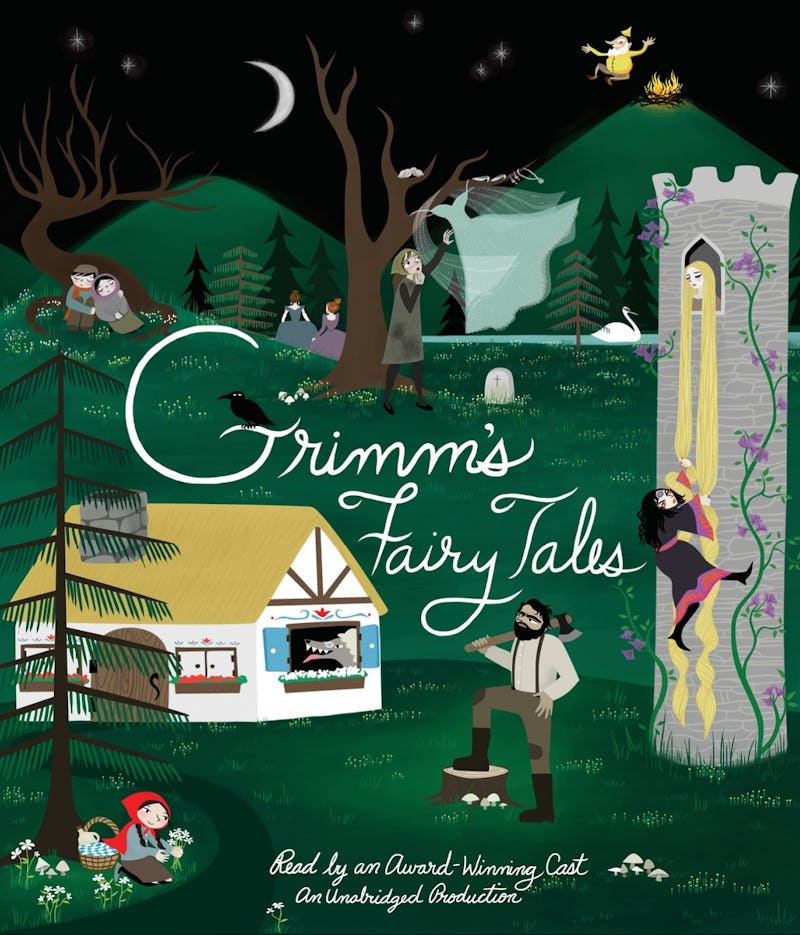 Jim Dale needs no introduction to the devoted Potterheads of the world; he is, after all, the iconic narrator of the Harry Potter audiobooks released in the United States. His timeless, beloved narration has long been a subject of heated debate among Harry Potter fans (some prefer Stephen Fry's version, released in the UK), and his voice has earned him much-deserved praise and recognition in the world of wizards and Muggles alike.
Now, Jim Dale is back to narrate more fantastical adventures for kids and adults and everyone in between. Dale is one of the voices of the new Grimm's Fairy Tales audiobook, out May 10, 2016. Trust me, his narration of "Rumpelstiltskin" perfectly captures the frightening-yet-fanciful spirit of the Grimm's fairy tales we all know and love.
The audio collection includes 21 spooky, engaging tales presented just as Jacob and Wilhelm Grimm originally set them to paper, and the cast features Roy Dotrice (Grand Maester Pycelle in HBO's Game of Thrones), Alfred Molina (Spider-Man 2 actor), and January LaVoy (the voice of Libba Bray's Diviners series). They will voice some of the most recognizable characters from Grimm's fairy tales, including Hansel and Gretel, Little Red Riding Hood, and Rapunzel.
Fans at this year's BookCon will have the opportunity to win a free copy of the audiobook. On Saturday, May 14, from 11 a.m. to 12 p.m., the first 200 fans to visit Penguin Random House Booth #2433, Table 2, will receive a free copy of the Grimm's Fairy Tales audio collection and a poster of the original cover art, designed and illustrated by Divya Srinivasan.
Take a listen to Jim Dale's narration of "Rumpelstiltskin" below, and get the audiobook in full on May 10.
Images: Penguin Random House