'Houdini & Doyle's Constable Mixes Fact & Fiction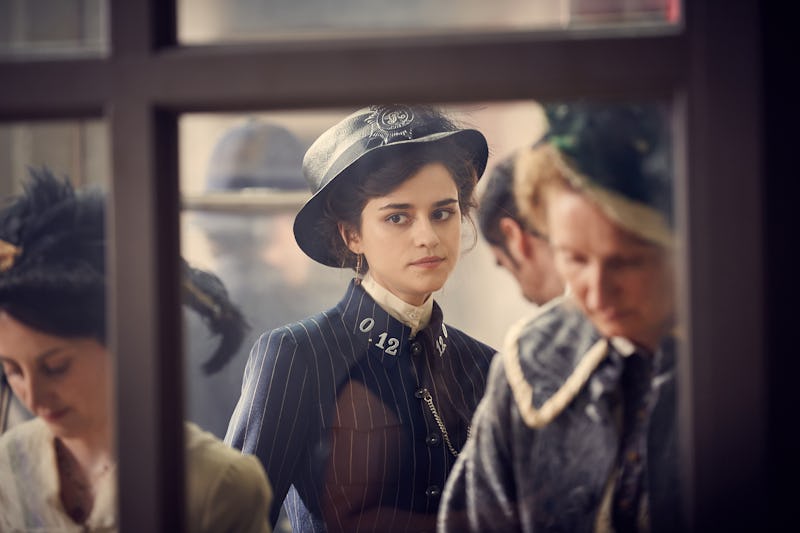 Houdini & Doyle, as its name suggests, is about two larger-than-life personalities: Harry Houdini, the famed magician and escape artist, and Sir Arthur Conan Doyle, the writer of the Sherlock Holmes stories. When the TV series premieres on FOX on May 2, the two pair up for an unlikely reason — to solve paranormal-seeming mysteries. The Houdini character is, as he was in real life, a paranormal debunker (aka the Scully), while Doyle, also like in real life, believes in the unseen (the Mulder). So, who's opinion breaks the tie? On Houdini & Doyle , it's Adelaide Stratton. If Houdini is real, Doyle is real, and their friendship is real — but the whole thing about them solving paranormal crimes is made up — where does that leave the good constable? Is Adelaide Stratton a real person, or was she invented for the series?
The good news is that the character is based on the real first female constable of the London Metropolitan Police Force, according to The Toronto Sun. The bad news is, it appears that her name wasn't actually Adelaide Stratton. "I Googled her and not a lot comes up," Rebecca Liddiard, who plays Stratton, told the newspaper of her character. "But as an actor, that's great." The Houdini & Doyle Twitter also posted the following message about Adelaide being based on that real first female constable.
TV, Eh? reported that, during a press event, Liddiard admitted that her character was more of an invention than the others, but that she had some good role models to work off of. "This character is a little more fiction than accurate," it reports her as saying, adding, "The Toronto-based actress, who teaches Creative Performance at Ryerson University, dug deep into the stories of women of the time period — like poet Elizabeth Barrett Browning — who were career-driven when most couldn't be."
Liddiard echoed that statement in an interview with Rotten Tomatoes. "I believe there was an Adelaide Stratton somewhere in history, but the character that I play is pretty fictionalized," she said. Collider reported something similar in its interview with the Houdini & Doyle showrunners, with the website writing that she "was in reality the first female constable at Scotland Yard." However, according to Rotten Tomatoes, Adelaide is "one of the few characters who isn't a real figure," and "In reality, England's first female constable wasn't appointed until 1915 (you can Google it)." Though Houdini & Doyle is set in 1901, according to the Metropolitan Police website, "In 1915, Grantham swore in Mrs Edith Smith, making her the first proper policewoman in Britain with full powers of arrest."
So despite what Liddiard said to Rotten Tomatoes, it appears that her character isn't based on a woman also named Adelaide Stratton as much as she is inspired by the role of first female constable of the London Metropolitan Police Force — an accomplishment that in reality went to Edith Smith 14 years after the miniseries is set. Regardless, Liddiard clearly took the role seriously and will have her own approach to portraying the struggles of being a woman in that male-dominated field on Houdini & Doyle.
Image: FOX