Brendan Dassey Won't Likely Get A New Trial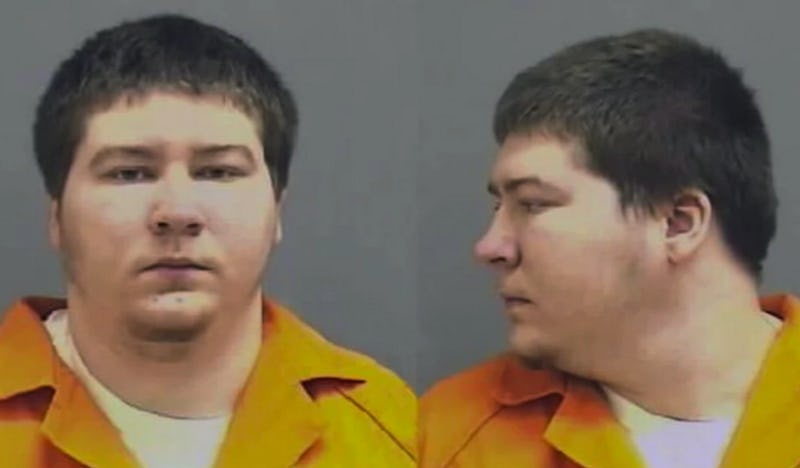 Netflix's hit docuseries Making a Murderer captivated the country almost immediately with the stories of Steven Avery and his nephew Brendan Dassey. Avery and Dassey — two Manitowoc, Wisconsin natives — were convicted in 2007 of the 2005 murder of photographer Teresa Halbach. Dassey was only 16 when he confessed his involvement to the police. He has been in prison since then, but has been hopeful about receiving a new trial. Unfortunately for him, and despite his legal team's hopes, Missouri law professor Peter Joy writes that Dassey isn't likely to get a new trial.
After being in jail for 11 years, Dassey's lawyers have been working on an appeal to reduce his sentence and ask for a new trial. However, it seems that may not be likely. Peter Joy wrote in a recent blog post on the Washington University in St. Louis School of Law website that "proving that [his] legal counsel was ineffective is impossibly high," citing the Strickland Standard. Joy wrote, "In establishing the Strickland standard, the Court created conditions in which unequal assistance of counsel can thrive with little or no recourse for those adversely affected."
The Strickland standard basically involves the Sixth Amendment right to a defense attorney — or public defendant — and when that right is violated by the counsel's lacking defense. Dassey's legal team is unlikely to get a new trial based on terms of an inadequate legal counsel — specifically, the allegedly inadequate counsel of his initial defendant. Joy wrote, "As a result of the Strickland standard, only the most outrageous conduct by defense counsel leads to a new trial."
Joy also touched on the unequal access to an efficient legal team, and the violence of the law depending on an individual's race and class:
There is now, and has always been, a double standard when it comes to the criminal justice system in the United States. The system is stacked against you if you are a person of color or are poor … The potential counterweight to such a system, a lawyer by one's side, is unequal as well. In reality, the right to counsel is a right to the unequal assistance of counsel in the United States.
While a new trial may not be likely, Dassey reportedly still has hope moving forward. He has received plenty of support over the last few months from experts and fans alike, and is moving along as best he can, given the circumstances.