'Below Deck Med' Already Has Crew Slip-Ups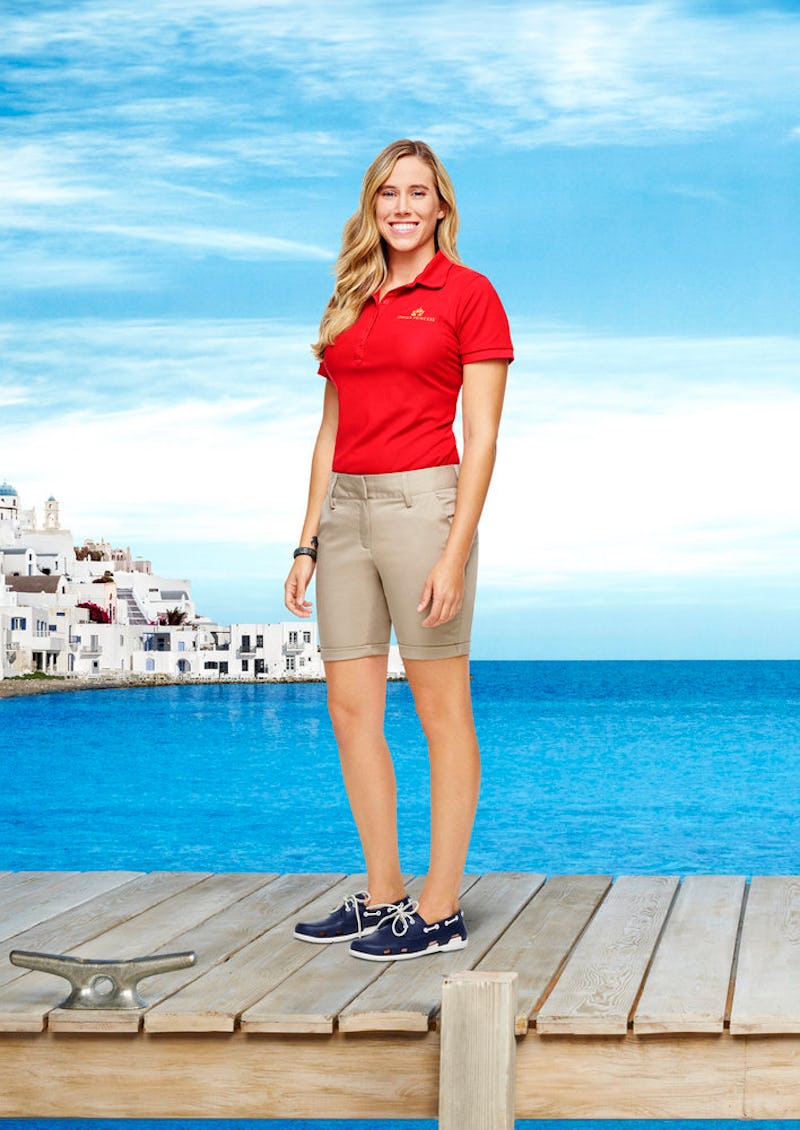 The cast of Below Deck Mediterranean has been working in the Mediterranean Sea (meaning Greece, Italy, France, and other European countries) for years, and they should know their way around the rules and regulations of working on yachts. But new cast member Jen Riservato showed up late to work in the series premiere, leaving deckhand Danny to take on all of the early morning duties by himself, all because she couldn't bring herself to rouse herself from bed as early as 6 a.m.. And then, she wound up doing something even worse — she lied about it to Bryan, the first mate and her boss, and tried to make Danny complicit in her lie.
Even though Jen has years of experience, if she would not only show up late, but lie about it — while being filmed, by the way, providing plenty of proof that she was lying — she may end up having a tough time on the Ionian Princess. Even the much less experienced Danny knew enough not to corroborate Jen's lie, and instead chose to keep his mouth shut. After all, liars very well may get plane tickets home.
At least, they would if under the leadership of Captain Lee from Below Deck. But Captain Mark isn't quite as tough as Captain Lee. While Lee was always a crusty sea salt while introducing himself to the crew, Captain Mark was a little more mild mannered, so he might give Jen another chance once her lack of punctuality comes to light.
And while Jen's behavior definitely makes it seem like her days are numbered, she was coming off of a very tough first day. The boat was woefully underprepared for the cast, who arrived with just a scant 24 hours to clean, stock, and learn their way around the boat. And Bryan gets promoted to first mate within minutes of walking on board — Captain Mark made the executive decision that he deserves the bump. Even though Bryan seems confident and capable at his job, he does still have a few things that he needs to learn, particularly how to discipline his staff.
This may have been a pretty big slip-up, but Jen will likely get another chance to prove herself to the rest of the Below Deck Mediterranean crew. However, if Captain Mark ever starts getting tips from Captain Lee, she better be careful.
Image: Tommy Garcia/Bravo