How To Pick The Perfect Wedding Hashtag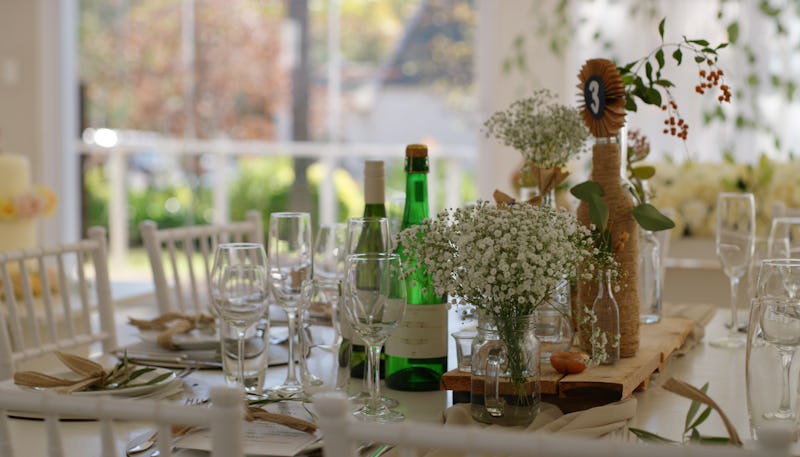 AlexanderFord/E+/Getty Images
Right after the question is popped and the ring is slipped onto your jittery and excited finger, one of the first things you will find yourself dreaming about on a daily basis is what your wedding hashtag should be. It sounds silly, doesn't it? But, picking a wedding hashtag is actually one of the most fun parts of the wedding planning process. And, it's one of the easiest tasks you can cross off your seemingly endless wedding planning checklist. How is that for feeling productive?
This is the time when you and your fiance can put on your thinking caps and come up with a phrase that all your wedding guests will be repeating and using over and over again before and on the day of your wedding. You're going to want it to be creative, easy to remember, and also representative of who you are as a couple.
So unless you are saying "I do" to a totally unplugged, social media-free wedding (which some couples do actually prefer), figuring out what your wedding hashtag is should be at the very top of your wedding planning to-do list. If you are wondering where, how, or even when to start, here are five tips to help you get #hashtag ready for your big day.
1. Start With Your Names
Start with the basics before you bang your head against your pen and paper trying to think of something super clever. Is there a funny or adorable way to mash together your first names or last names? Using your names, or a combo of your names, will make it easier for your guests to remember your hashtag and use it, before they lose it.
2. Phone A Friend
If you're finding yourself stumped, dial the digits of some of your closest pals. Get their brains in hashtag mode, and see the gems that they come up with. You never know what their brainstorm session will generate.
3. Check What's Out There
If you're looking for an easy place to start, look at other hashtags that couples have used. Even if their names are very different than yours, it will give you a general idea of different ways people mashed up their names, wedding location, and even wedding date to come up with their hashtag.
4. Find The Pun In It
Have fun with the puns and the word play. See if you can toss some of those words and tricks you learned in middle school writing class into the mix, like alliteration and rhyming techniques.
5. Make It Original
If you come across a hashtag that gives you googly eyes and has already been done, skip out on using it. Remember, the point of hashtags is to have a fun and easy way for people to tag your pics so you can then go off and find them all in one place post-wedding. If you're using a popular hashtag, your photos will be mixed and matched with other people's wedding photos, and that's no fun to sort through.
Images: AlexanderFord/E+/Getty Images; Giphy