'Marseille' On Netflix Has A Breathtaking Setting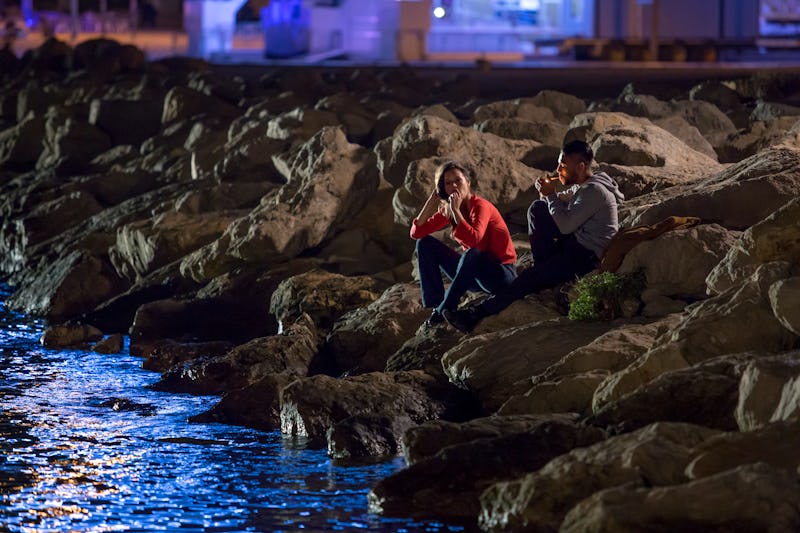 The first original French production for Netflix, Marseille, stars acclaimed actor Gérard Depardieu and promises to be an exciting political thriller. But what about it's gorgeous setting? Where is the real Marseille? You're definitely going to want to visit the coastal town.
The city, which is located in the rocky South of France, has a lot of history. Marseille is the second largest city in France, after Paris. It's a port in the Provence region on the Mediterranean Sea. Culturally and historically, there is a large Greek influence as well. The official Netflix synopsis for the series proves that the city's many neighborhoods will all come to play in the streaming drama.
As the municipal elections approach in Marseille, Robert Taro, the city's Mayor for the last twenty years, prepares his last coup: push through the vote for the construction of a casino in the historic center of the Marina. Nothing has been left to chance, and his successor, Lucas Barrès, is already designated. But the latter's all-consuming ambition and the secret interests of the city's leaders, whether they come from its opulent villas or from the cities of the northern suburbs, impede the Mayor's plans. The race for Mayor becomes a power struggle where no holds are barred.
Have you seen Marseille in film and television before? Colin Firth's character in Love Actually makes a brief stop there en route to meeting Aurelia in Portugal. Part of The Bourne Identity takes place in Marseille — that's where Jason Bourne is originally found. Part of The Count of Monte Cristo takes place in Marseille as well. On the Gulf of Lion, Marseille is near Montpellier, where the climax of Catch Me If You Can takes place, but that's a stretch.
I can already see why Marseille is the perfect setting for a Netflix series. There is a lot that American audiences might not know about and a rich potential for political and economic drama. Plus, check out this breathtaking architecture!
It's no surprise that a city like this would incite people to protect and exploit it. When Marseille debuts on Netflix, you know it's going to be a scenic, thrilling treat.
Images: David Koskas/Netflix; Giphy