'Gotham' Brings Back This Long-Lost Character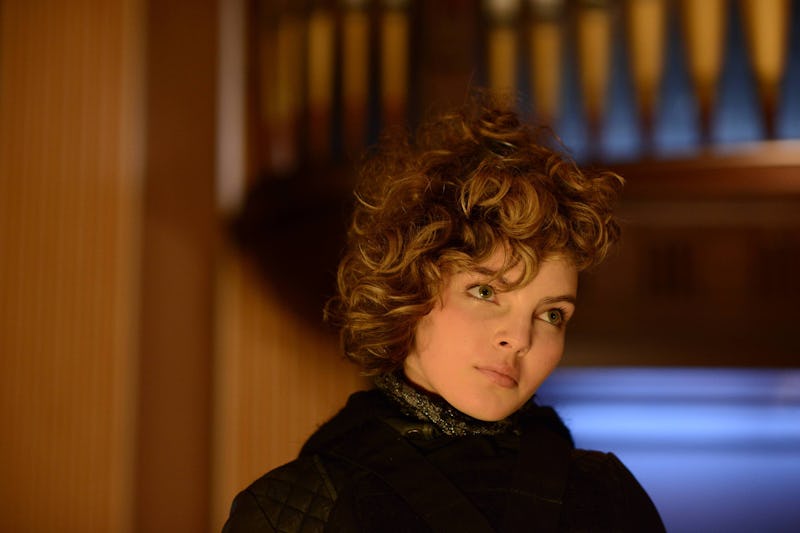 The second season of Gotham has been so full of different plotlines and characters that the story of Bridgit Pike and Selina Kyle fell by the wayside for a few months. In fact, I believe the last time we heard about Firefly was before the winter hiatus. Since then, the story has been all about Jim Gordon: his part in the cover-up of Theo Galavan's murder, the framing job that sent him to prison, and his escape and attempt to clear his name. Now there are only a few episodes left to resolve the series' other storylines and one of those threads was just tied up. Hugo Strange hypnotized Bridgit Pike to believe that she is Firefly, her alter ego, causing her to forget who she used to be and giving her a vicious edge.
In the same way that Azrael did not remember being the mayor of Gotham City, the fact that he had a sister, and his quest to kill the "Son of Gotham," Bruce Wayne, Firefly no longer remembers being Bridgit Pike. She's completely forgotten her fear of fire and explosives, her abusive brothers, and her friendship with Selina, who at one point was her only friend and helped rescue Bridgit from the Pike brothers.
But it looks like Selina might find herself on the wrong side of Firefly's flamethrowers if she doesn't handle the next part of this conversation very, very carefully. Because right now, Bridgit seems ready to roast anyone who comes in her path. According to Ed, Indian Hill is not a great place to live, and I think Selina is realizing that he's right — her friend is no longer the quiet, timid girl she once was or even the empowered but greedy vigilante she became after discovering her love of powerful fire-based tools.
Selina needs to come out of Indian Hill alive because she's the only one who knows that the facility is about to be shut down by Hugo Strange. He has already shredded all of his files, so if the only person who knows that he's about to move everything out of Arkham is burnt to a crisp, then Gordon and Bullock will have a much harder time setting up a successful case against the doctor. Selina happens to be one of my personal favorite characters on Gotham, so I'm hopeful that she'll be able to figure things out before winding up on the wrong end of Firefly's flamethrower.
Images: Nicole Rivelli/ FOX (2)