Meet Danielle's Mom From 'OutDaughtered'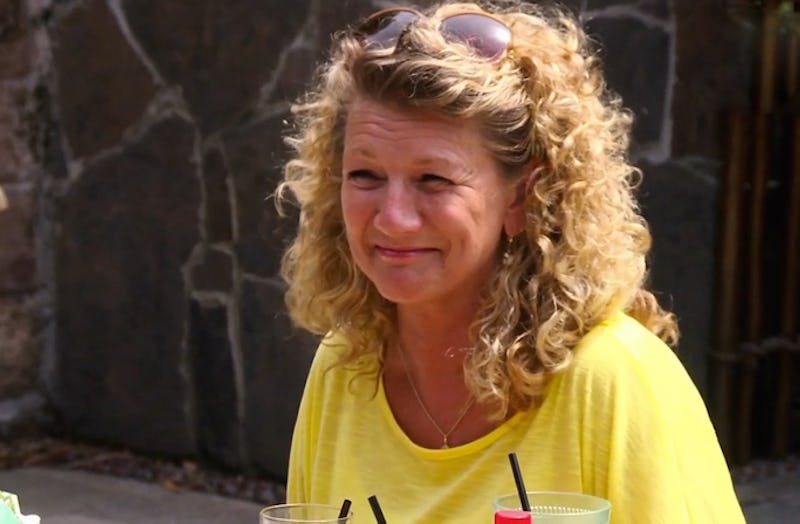 In the new TLC series OutDaughtered, Danielle and Adam Busby are living a life that literally no one else in the US are: Five baby girls, all born at the same time. And as tough as it must be to have newborn quintuplets, it must be so much fun to be a grandparent and spoil five granddaughters at once. Danielle's mother, Michelle will be on OutDaughtered , and in an article on The Wrap, Michelle is described as "zany," so I think she'll be adding at least a little eccentricity to the series when she comes to stay with the Busbys after Danielle and Adam bring the babies home.
In an interview with Channel Guide Magazine, Danielle said her family is close-knit, even though most of her relatives, including her mother, live in Louisiana, while Danielle and her husband Adam currently live in Texas. Danielle also told Channel Guide Mag that her mother is nicknamed "Mimi" by her family, while she and her sisters are nicknamed "Didi, Kiki, and Lilli." It's one of many quirks I'm sure we'll see when the family makes an appearance on OutDaughtered. And, you need a big quirky family to handle the overwhelming nature of quintuplets. And Danielle told Channel Guide Magazine, "I'm glad they're all a part of the show, and it's made good memories, for sure. We're a close-knit family, so it's only right for them to be involved in the show."
Mimi also celebrated with Danielle, Adam, Blayke, and the quints when the Busbys decided to move into a new home when their family nearly tripled in size. Even though it must be tough for Danielle and Adam to be without a grandma to give advice and help with babysitting on a day-to-day basis, it must help to have a bigger home where they can invite extended family over for holidays and special occasions.
And, it might not make it into Season 1 of OutDaughtered, but the quints also recently made a trip back to Louisiana, where they got their first opportunity to meet their great-grandparents. It looks like this picture might be of the Busby family, not Danielle's family, but no matter which side of the family is featured, there's a lot of love for the quints on display.
It seems like Mimi's "zaniness" will fit right in with the insane atmosphere of the Busbys' journey from parents of one daughter to six overnight. Until the show premieres on May 10, it won't be clear for sure what exactly Danielle's mom Mimi brings to the table, but OutDaughtered will clearly have a whole lot of motherly and grandmotherly love to spare.
Image: TLC