14 Books Every Single Lady Needs To Read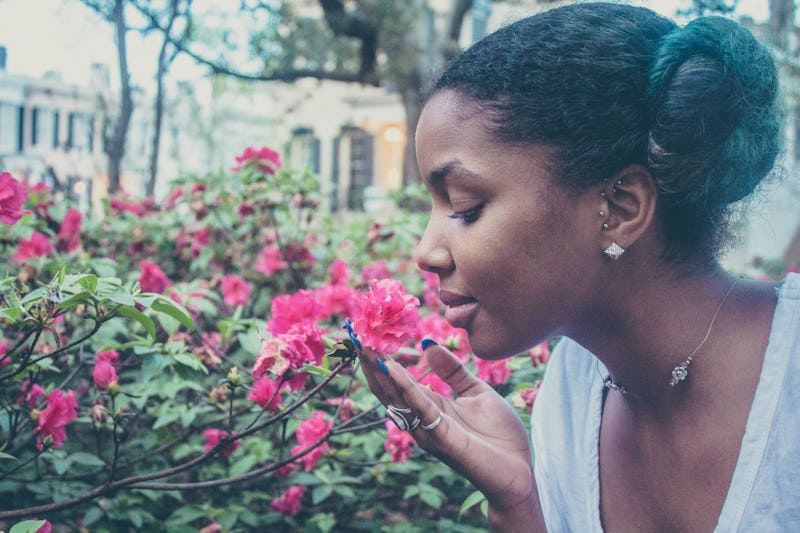 You hear a lot of talk about commitmentphobes, but I've met so many more people who were afraid of being single than of getting married, as if being single at 25 meant you were destined to die alone. Every time one of them lamented that she just couldn't bear to pull up stakes and run, I felt like putting a stack of these books every single lady needs to read in her hands.
And, you know, maybe the whole "being single is awesome" thing isn't that great of a message, coming from me. I spent most of high school single and convinced I was secretly hideous, but — barring a few months in my early 20s — I have been attached for my entire adult life.
Still, I think I know a thing or two about being single. Without putting too fine a point on it, I was in a bad relationship that ended in divorce after almost six years of dating and marriage. Looking back, there were plenty of times that I should have cut and run, but didn't, and I wish that someone, somehow, some way could have gotten the message through and made me realize that the two of us deserved better.
Being able to enjoy your own company is a life skill, and I'll preach the importance of it forever. It wasn't until after my ex and I separated that I realized how nice it is to have space and feel comfortable doing your own thing.
Whether you're perpetually alone or recently uncoupled, the books every single lady needs to read apply to you. These titles will empower you to do you, shut down your detractors, and hold your head up high.
Inspired by 2009's drop in married women, this aptly titled book examines the position of unattached women in U.S. society throughout our country's history, and gives a close look at today's single ladies.
2. Spinster by Kate Bolick
Like All the Single Ladies, Kate Bolick's Spinster focuses on the political, social, and economical status of single women throughout U.S. history. However, Bolick deftly weaves memoir and microbiographies of famous unmarried women into the narrative.
This is the novel that coined the phrase, "zipless fuck." Published in 1973, Erica Jong's Fear of Flying centers on a 29-year-old poet who, in an effort to break the monotony of her unfulfilling marriage, indulges in sexual escapades with other men.
4. Wild by Cheryl Strayed
With her mother dead and her marriage dissolved, Cheryl Strayed made the impulsive decision to strike out alone on the Pacific Crest Trail. Wild tells the story of her journey, and how what began as a spur-of-the-moment backpacking trip turned into a path to healing.
Everygirl Mindy Kaling might be a celebrity, but she's got fears and anxieties just like you. Check out her first memoir for plenty of single-lady laughs.
Published in 2008, Sloane Crosley's first essay collection is a hilarious and self-deprecating look at being single in the city.
Ruth Ozeki's 1998 novel weaves together the stories of two women whose lives are changed by an American-Japanese beef-promotion company.
You might think that Doris Lessing's Cold War novel would be better suited to a political science reading list than this one, but you'd be wrong. The Golden Notebook is the story of a writer who tries to tie together four episodes of her life story into one larger narrative, written in the titular journal.
9. Lean In by Sheryl Sandberg
Lean In focuses on how women balance work and family life, but there's no reason single ladies can't apply Sheryl Sandberg's advice to the social sphere.
This collection of essays from Joan Didion perfectly captures what it was like to be young in the city in the 1960s. Surprisingly, it's not that different from being young in the city today.
You might feel like a bad feminist for worrying about being single. Don't fret; Roxane Gay has you covered with this essay collection about feeling, loving, and thinking problematically.
Since it first hit the scene in 1996, Helen Fielding's funny Pride and Prejudice adaptation has become an anthem for single ladies — and hot messes — everywhere.
Take some time during your single years to become a more educated feminist. Audre Lorde's essay collection, Sister Outsider, uses the author's personal, intersectional experiences to create larger theories on the unique ways oppression affects communities and individuals.
Society has a lot of (erroneous, unflattering) ideas about single women. In Single State of the Union, unattached women discuss their solo lives with frank humor and dispel a few myths and misconceptions in the process.
Image: Tonglé Dakum/Unsplash