Jed's Backstory Is Revealed In 'The Night Manager'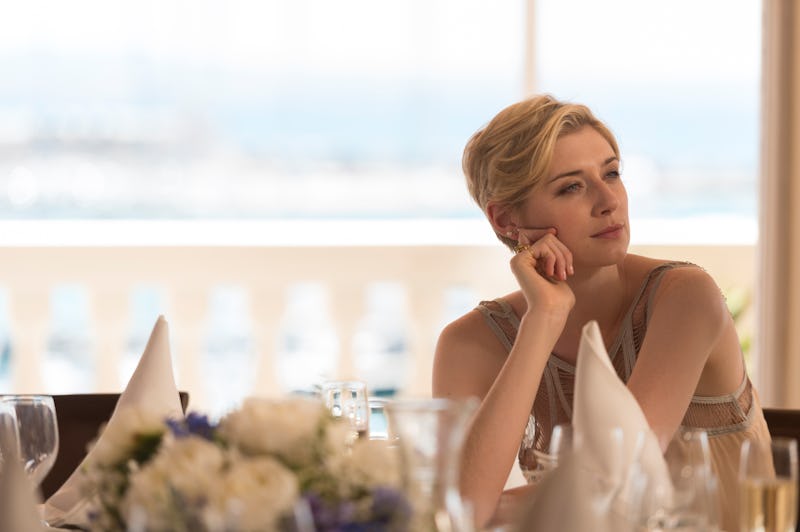 While a vast majority of AMC's miniseries The Night Manager has focused on Jonathan Pine's quest to infiltrate Roper's international arms dealings, an interesting side story has come up regarding Jed's mysterious backstory involving her son. Last Tuesday, Roper revealed to Jed that he knew all about her secret child this whole time, though neither of them went into detail about the specifics of where the boy is now. But thanks to this exclusive clip from Episode 4, which will debut Tuesday evening, we see that viewers will be treated to a few more details about how and why Jed has made the choices she has.
However, that's not the only thing you'll pick up on during this 53-second teaser. The sexual tension between Jonathan and Jed has grown stronger and stronger with each passing episode and it's clear that he's become invested in her life, so much so that he's interested to learn more about her — and not just because she's been snooping around Roper's private room as well. His feelings toward her aren't an act like everything else has been, and the fact that she so willingly offers up intimate details about her past indicates that the feeling may very well be mutual.
Could this blossoming friendship finally be turning into something more? It certainly looks that way, though, you'll have to tune into the latest episode to know for sure where all of this is going. (And hey, any excuse for Tom Hiddleston to take his clothes off again is fine by me.) But odds are that whatever this is is going to put Jonathan and Jed in some serious danger. Roper's seemed like a hospitable host so far throughout Jonathan's stay, but when you get close to the woman he loves, all bets are off.
Image: Des Willie/AMC