EJ Johnson's Buddy Drew Has A Boy Band Past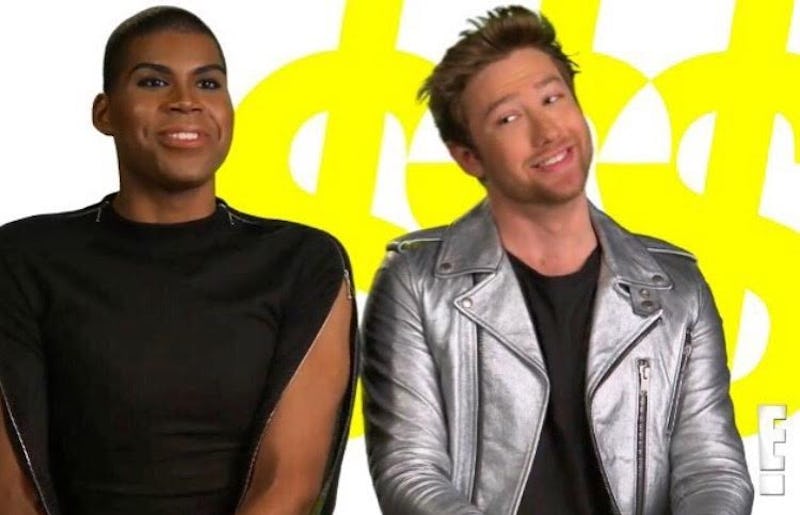 I cannot help it, I will always be fascinated by the cast of Rich Kids of Beverly Hills. Their lives might not be at all relatable to mine, but they are just so real and upfront about just being themselves. They unabashedly spend their time and money on whatever they want and I cannot help but love them for it. I am so interested in their lives that I am also curious about the people that they hang out with. You know what I mean, the people who appear on the show as their friends, but are not actually cast members. For instance, who was that dude Drew McNamara who EJ Johnson was hanging out with in the Season 4 Premiere? They even showed a clip of a music video from his stint in a boy band (and to be honest, it did not look at all familiar), so now I want to know what boy band Drew McNamara was in.
If this guy is going to be hanging around EJ (my friend in my head) and appearing on Rich Kids, then this is some information that I need to know. I've always been a sucker for a good boy band — or even a bad boy band.
A 2013 article from the Shawnee Mission Post talks about how Drew got started with a boy band called I Am Him. The group was put together by a Grammy-winning producer named Steven Russell. Drew's mom, Jean McNamera explained to the publication, "Someone contacted him and said, 'We like your look, we like how you dance. Can you sing?' He said 'Yes,'. That surprised me. I didn't know he could sing."
So from that, I did some major social media snooping and found this throwback tweet with some awkward misspellings about how excited Drew was for music video rehearsal with the band:
I also came across this gem on Drew's Instagram of the band's first music video. It's very cliché boy band and as such I am very much into it:
I also found this behind-the-scenes look at the band on the video set:
I'm not really sure what Drew is up to these days besides going to dance classes with EJ, but it's still pretty cool for anyone to just casually say that they used to be in a boy band. Not everyone can do that.
Image: E!