'The Amazing Race' Is Still Going Strong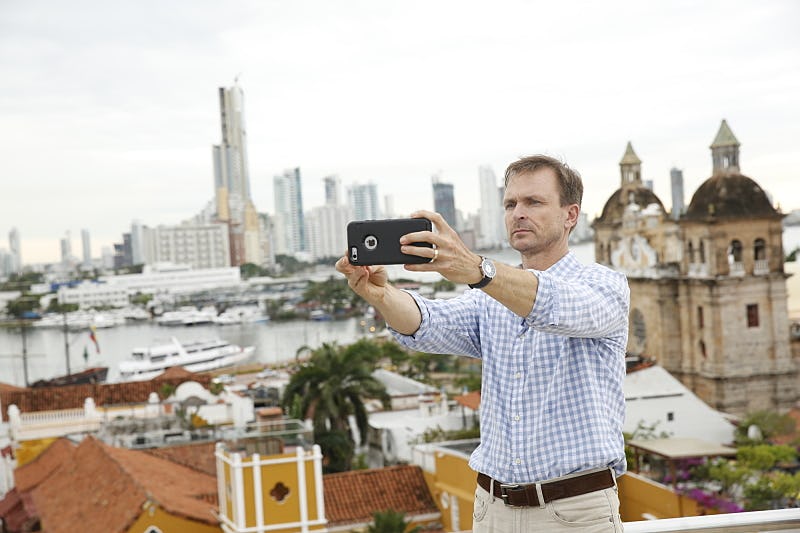 Being on a reality competition show has its ups and downs, but only one lets you travel the entire world. The ultimate international race on CBS has its season finale on May 13, and already, fans want to know when The Amazing Race comes back. The show is on an astounding Season 28 currently, and CBS has confirmed that an Amazing Race Season 29 will happen. However, there is no official release date of the next season just yet. It's likely to come out this fall, though, as there are usually two seasons of The Amazing Race every year — with one premiering in February and the other premiering in September. So after either the team of Sheri and Cole, Tyler and Korey, or Dana and Matt wins the million dollars on May 13, expect The Amazing Race to return in September based on the premiere dates for past seasons.
I've always wanted to be on The Amazing Race, but personally, Season 28, thanks to its casting of social media celebrities, was not for me — I've only uploaded two videos to YouTube in my life. However, I'm excited for Season 29, as casting website for The Amazing Race says it's looking for single racers to end up being coupled with a total stranger, which should offer quite an interesting dynamic to the series. The show will film for 30 days between May and August 2016, which works with that projected September premiere date. Until that day comes, here's what you can do while you wait for Season 29 to arrive.
Watch Past Seasons
As much as I love The Amazing Race, I haven't religiously watched every season. Considering you can watch 327 episodes (!!) if you have CBS All Access, there is a lot of racing to be watched or re-watched. You can even get CBS's streaming service 30 days for free, so I challenge you to see how many episodes you can view in that timeframe.
Make A Life List
If you want to do something more proactive than just watching people race around the world, then you should check out Phil Keoghan's life philosophy NOW — No Opportunity Wasted. He wrote a "life list" when he was 19 of all the things he wanted to do in his life. It's pretty much a bucket list, and The Amazing Race host encourages fans to write and submit their own life lists to Phil's website to help inspire others. Write one now and keep it in a safe place to look back on and see how much you have done.
Book Your Own Trip
Sick of having not been to most of the countries on The Amazing Race? Well, then I think it's time you change that. The Amazing Race always gives me great ideas for international travel and after seeing Phil stand with a flock of sheep on a mountain in his home country many seasons ago, it solidified my dream of traveling to New Zealand. After years of talking about going there, I went in 2015 for two months and lived in a van part of the time. So if you've got a dream trip you want to go on, let The Amazing Race inspire you to book it.
The new season of The Amazing Race will be here before you know it, but maybe by the time it premieres in September, you'll have a new stamp in your passport. And if not, then you can just continue being jealous of all the wonderful places the contestants on The Amazing Race get to run through.
Images: Robert Voets/CBS; Giphy (3)