The Latest 'Bachelorette' Promo Is Here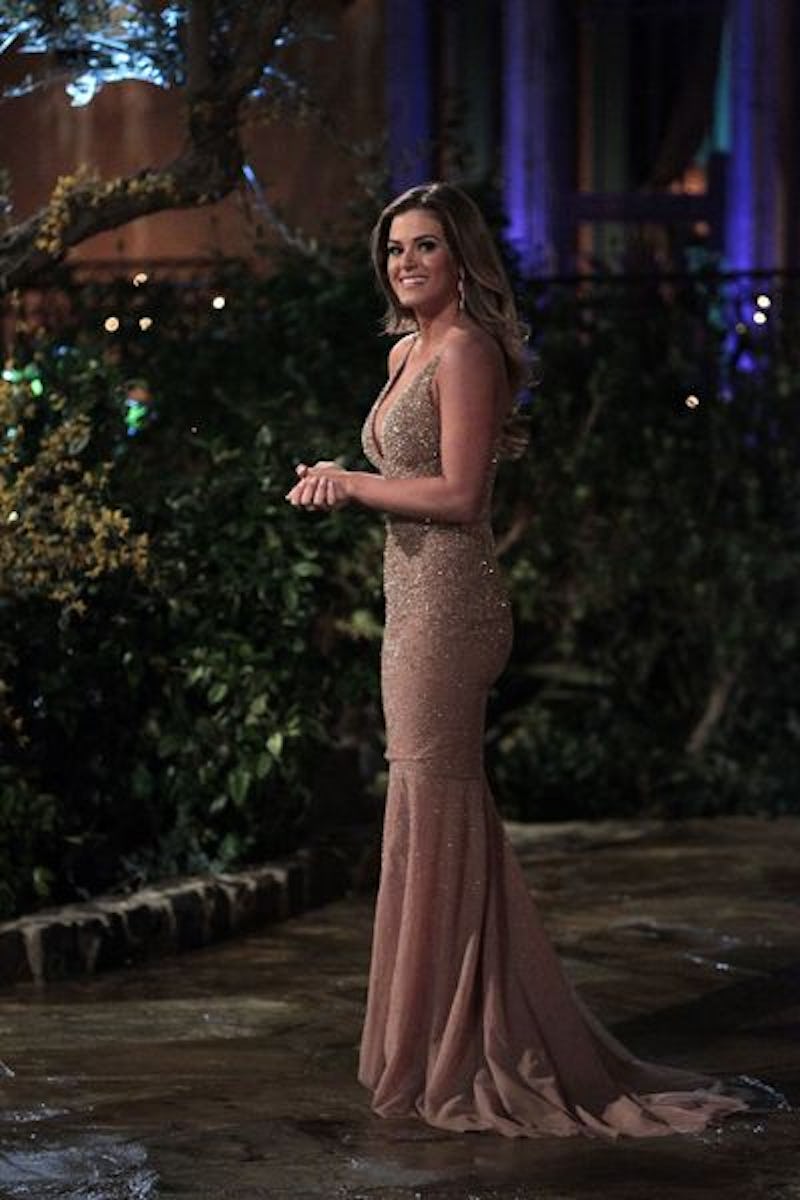 This is not a drill, people — we're merely weeks away from the premiere of JoJo Fletcher as The Bachelorette, and ABC is slowly rolling out promos to give us hints and get us going for the new season. The newest Bachelorette sneak peek tangoed out during Dancing With The Stars, and frankly, I have more questions than anything else after seeing it. I need another Bachelorette promo stat to help me with this one.
Firstly, the promo has everything a good Bachelorette promo needs — JoJo talking about how she is excited to meet the men, how she's looking for love, the guys telling her they're in love with her, and plenty of international date b-roll. But then it gets interesting — an old Bachelor shows up. I'm thinking its Juan Pablo, which would be terrible to watch but amazing for ratings. Anyway, then some of the guys think that JoJo "could be in danger" and there's some shirtless banging on doors and JoJo weepily saying that she was going to "spend her life" with someone. She also throws in a, "Why is this happening?" for good measure. What does it all mean? Well, we won't know until the end of The Bachelorette, but I sure have a few ideas.
To be honest, I'm not sure that they're really bringing an old Bachelor back. The producers have done that stunt casting before, but, if it is indeed Juan Pablo, I don't know if America will love it. Juan Pablo really wore out his welcome the first time around on the show, and it sure seemed like he didn't want to have anything to do with the producer circus of The Bachelor or The Bachelorette. I'm really interested in seeing the rest of the men and the dates that JoJo takes them on. JoJo has been there, done that — I hope she comes up with some new and interesting excursions. Some drama along the way would be nice, but I mostly would like to see JoJo get her happy ending.
Images: Rick Rowell/ABC