Things JoJo Will Def Do As The Bachelorette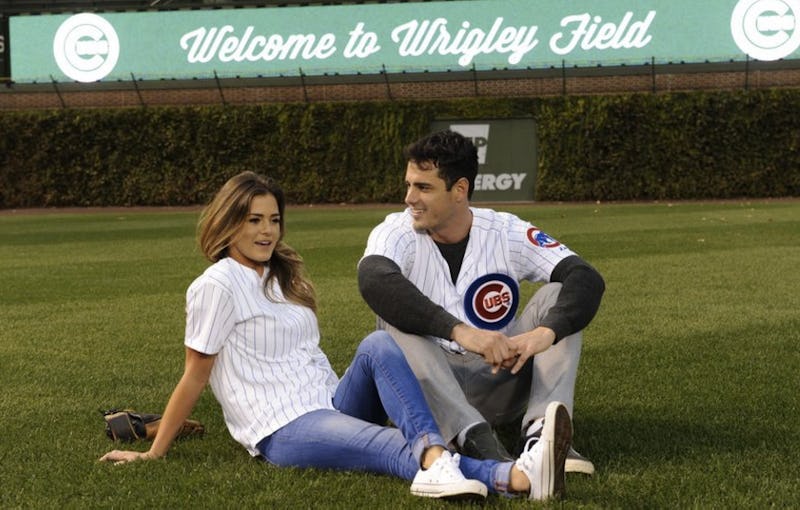 It's crazy to think that JoJo Fletcher has already started filming her season of The Bachelorette even thought The Bachelor finale was not even two weeks ago. Since this will be the show's 12th go at the concept, a lot of the elements will remain the same as they always have. Still, there is a lot that is unique to JoJo as a person. There are many things that fans can already expect JoJo to do during her season The Bachelorette . We are all pulling for the 25-year-old to find love this time around and I don't see why she wouldn't. We saw a lot of her personality during her time on The Bachelor while she was dating Ben Higgins and now that she is the star, we are going to get even more JoJo in our lives. Rejoice!
Everyone in Bachelor Nation is happy to have the Dallas native back on our TVs as soon as possible. Is it May yet? We are all so ready to see JoJo doing her thing on reality TV. Anyone who watched the last season of The Bachelor knows what that entails and we are all for it. What can we expect from JoJo on the upcoming Bachelorette season? It is pretty likely that she will do all of the following.
1. Say Funny Things
The last season of The Bachelor was pretty emotional the entire time. Things really went from zero to 100 — real quick. Everything was just way too serious. The only saving grace we had was the comic relief from JoJo's hilarious comments. Needless to say, I am pumped for a whole season centered around JoJo, because it will be so much lighter.
2. Leap For Hugs & Kisses
JoJo was all about this PDA move during her time with Ben, so I'm sure it will not be long before she's jumping into the arms of her new suitors on The Bachelorette.
3. Wear Neon Bikinis
It seemed like JoJo worn neon bikinis all the time on The Bachelor. I'm sure her style influence will get fans looking for bright pink and yellow when they shop for summer swimsuits.
4. Defend Her Brothers
JoJo's brothers were pretty polarizing last season. They definitely brought some entertainment to the season, but they mostly took a lot of criticism for being hard on Ben. I'm sure they will be involved in her Bachelorette season and that JoJo will make it a point to have their back with her new suitors.
5. Drink Wine
Looking for love after heartbreak and trying to get to know a million men at once has to be stressful. I'm sure JoJo will be pouring out some wine for herself.
6. Have Perfectly Wavey Hair
I cannot be the only one who has Googled something like "JoJo Fletcher hair tutorials," right? How are her waves so perfectly undone? No matter what kind of date she was on or what was going on with the weather, her hair was just always on point and I expect nothing less when she is the star of her own show.
7. Put Herself Out There
As funny as she is, I'm sure that JoJo takes this whole process very seriously. It really seems like she is all in when she is looking for love and will make herself vulnerable to connect with the men on her season.
8. NOT Tell Two Men That She Loves Them
After living through this and then watching it play out on TV, JoJo is definitely not going to tell two different people that she loves them.
Is it May yet? We need The Bachelorette and we need it now!
For more Bachelor, check out Bustle's Will You Accept This Podcast? below:
Images: ABC/Jean Whiteside; bachgifs.com(8)