More Episodes Of 'Underground' Are On The Way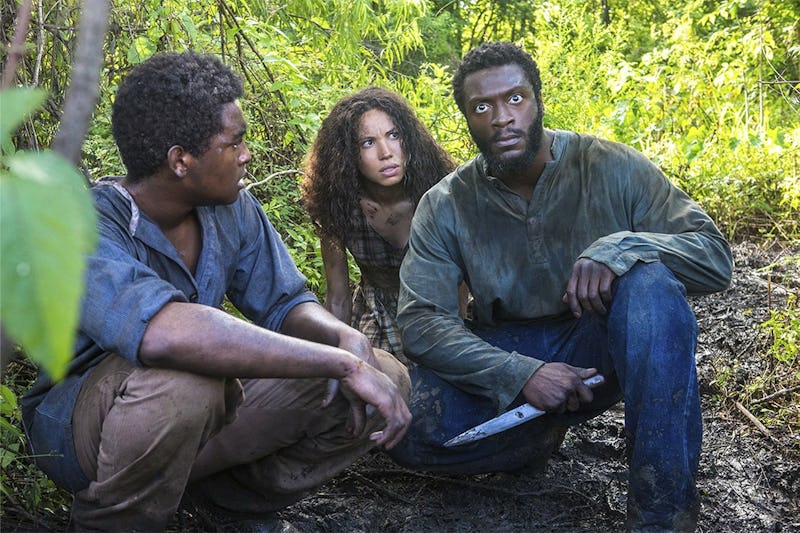 If you love WGN America's historical drama, Underground, you have plenty of company. The critically-acclaimed series features an amazing cast of complex characters and its gripping plot has kept us on the edge of our seats throughout the show's freshman season. It seems impossible that all the loose ends will be wrapped up when the Season 1 finale airs on May 11 — so when does Underground Season 2 start? Although an exact premiere date has not been set, we can rest assured that 10 more episodes are headed our way.
On April 25, Deadline reported that Underground had been renewed for a second season that will premiere in 2017. The outlet quoted Matt Cherniss, President and General Manager of WGN America and Tribune Studios, as saying, "[w]ith enormous pride we are announcing a second season of Underground, a series that has resonated with so many passionate fans across the country." The same article noted that production will begin this summer — so, although an exact premiere date is not yet available, the filming schedule suggests that new episodes will hit our small screens earlier in 2017, rather than later.
Underground resonates with viewers because it tells an important story. While we wait for its return, here are three movies to watch that also depict this period in American history and show the struggles slaves faced in their search for freedom.
Django Unchained
Set in the pre-Civil War era south, Quentin Tarantino's Oscar-nominated film follows Django (Jamie Foxx), a freed slave who makes a deal with a German bounty hunter in order rescue his wife from a Mississippi plantation. Like Underground, it features contemporary music. Django Unchained is streaming on Netflix and can be rented on Amazon and iTunes.
Freedom
Cuba Gooding, Jr. stars as Samuel Woodward, a slave who escapes from a Virginia plantation with his family through the Underground Railroad. A notorious slave hunter mercilessly pursues them, forcing Gooding's character to choose between freedom and revenge. The film's narrative also includes the story of Samuel's grandfather who was transported to America on a slave ship 100 years earlier. Freedom is streaming on Netflix and available for rental on Amazon and iTunes.
Amistad
Set in 1839, Steven Spielberg's film depicts the true events of mutiny on board the slave ship La Amistad as it traveled from Cuba to the United States. The prisoners successfully took over the ship, but they were stopped by the American Navy and imprisoned as runaway slaves. A complex legal battle ensued and ultimately went all the way to the Supreme Court. Amistad is a disturbing but important reminder of the traumas and indignities that many slaves suffered long before they ended up on plantations. This one isn't on Netflix, but it's available for rental on both Amazon and iTunes.
Image: WGN America