This Proves JoJo Will Be The Best Bachelorette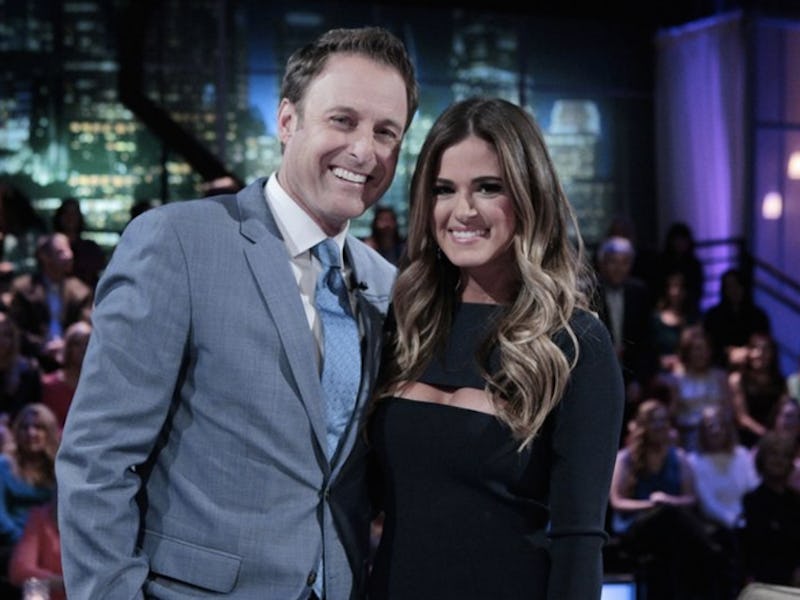 By now we all know how the Bachelor franchise works when it comes to picking the star of the season. At this point it's always a contestant who got pretty far in a previous season who the fans really supported. So it is not at all shocking that Ben Higgins' runner-up JoJo Fletcher is the next Bachelorette. Everyone (including Ben) fell in love with her while she was on The Bachelor, so it was pretty devastating to see her get blindsided when she was not chosen at the end. But now JoJo is about to be in the same spot as Ben, so hopefully she learned a thing or two. The 25-year-old really put herself out there on The Bachelor, but there was one moment that stood out from the rest and proved that JoJo will be the best star that The Bachelorette has ever had.
From wearing that unicorn mask on night one to getting knocked down and practically blown away by a helicopter in Las Vegas, there were so many memorable JoJo moments on The Bachelor. If you ask me, she was definitely the most compelling and interesting person on the season. JoJo made herself vulnerable and kept it real.
The moment that really stands out is the scene on the bathroom floor during The Bachelor finale. JoJo and Ben were not even pictured, but their microphones were still able to pick up their dialogue.
JoJo straight up asked Ben if he loved Lauren Bushnell, too. I don't blame her for asking, and I honestly don't get why Lauren never asked Ben the same thing. I think it's better to focus on your own connection in a reality competition, but at the same time, I do think that it should be acknowledged that there is more than one bond forming. It is a rational thought to have in an irrational situation.
JoJo said that she just wanted Ben to "give [her] a sign" that she was his choice, but he never did. She said, "It's going to be really difficult to walk away from tonight and just have no clue where he's at." She was all in for him and he gave her no indication that she should prepare herself to be let down, so she was completely shocked when he did not choose her.
JoJo opened up and said, "I just want it to be me and you. I feel like I always have to compete with other people. I'm so tired of competing." Yes, I understand that she is on a reality competition show, but it's clear that JoJo meant this in a more general sense. She just wanted to get a confirmation that she was the one so she would not constantly feel like she could be doing more.
This moment showed that JoJo will have empathy for the men who are trying to win her heart on The Bachelorette. She will be able to find a balance when it comes to opening herself up to love, but not leading someone on. I think JoJo will channel her experience with Ben in a positive way and make sure that the men are not blindsided and are treated with consideration.
Yes, I know that JoJo is not the first person to star in the series who was a contestant on the other show, so I'm not saying that just because she was in the contestant position that she will automatically be more empathetic toward the men. But look at Ben, he competed on Kaitlyn Bristowe's season and still didn't play out the end of that with as much consideration as he could have. JoJo demonstrated that she really understands how it feels to be let down in this process and how important she thinks it is to communicate well. That will no doubt help her during her series and could even lead her to a long-lasting relationship.
Images: ABC/Rick Rowell