You Can Help Chelsea Handler End Human Trafficking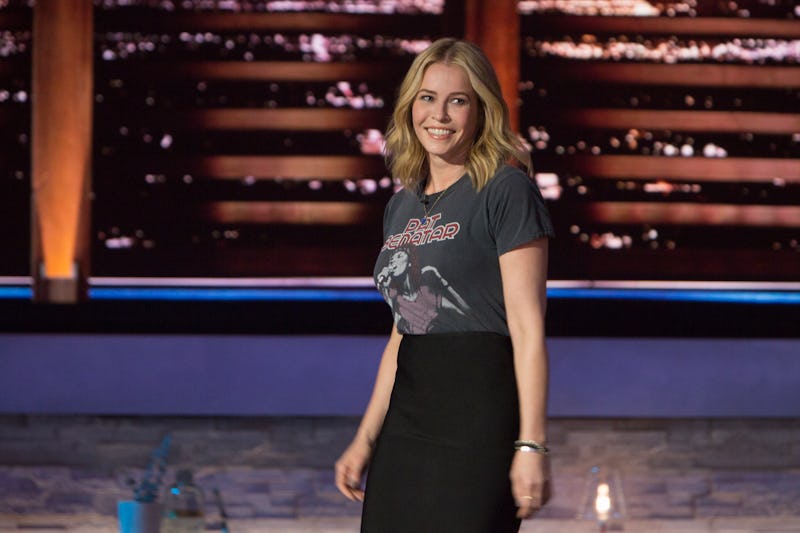 Chelsea Handler's new Netflix series is off to an impressive start — even though each episode is just 30 minutes, she packs in the perfect combination of humor, activism, and even education. (Seriously, everyone — "anyways" is not a word and Handler is here to make sure no one forgets it.) My only complaint is that her dog, Chunk, isn't more prominently featured, but there's always time to fix that. Following the show's education-focused premiere, Tony Hale spoke about human trafficking on Chelsea and raised awareness about this incredibly important issue.
Hale is best-known as President Selina Meyer's long-suffering bag man on Veep, but in real life he's a bit more proactive than his character. Last month, Hale lobbied before Congress on behalf of the International Justice Mission, a human rights organization that promotes legislation to fight human trafficking and modern-day slavery. Hale, who described the members of IJM as "saints" explained that the issue hits close to home for him emotionally: "My daughter is 10 and kids half her age are in human trafficking."
The specific bill he lobbied for is called The End Modern Slavery Initiative and its goal is to start a fund that will put an end to the $150 billion industry of human trafficking.
Hale uses his platform as a celebrity to raise awareness, but what can we do? He suggested reaching out to our local representatives about the issue and Handler provided a link that will easily help us find who to contact. Hale also urged viewers to visit the International Justice Mission's official website for more information — he noted that many people haven't heard of the organization and they saved 4,000 individuals from slavery last year alone. However, the IJM doesn't stop there — they provide support to the survivors as they are integrated back into the community and work with police and prosecutors to make sure perpetrators are brought to justice and victims are represented in court.
As Hale noted on Chelsea, there are approximately 35 million individuals currently in slavery and the poorest members of society are at the greatest risk. In addition to reaching out to our local representatives, he suggested raising awareness via social media. It's impossible to not be horrified by these statistics and the IJM's website provides a list of the many ways we can help. Monetary donations are just the tip of the iceberg, so anyone who was moved by Hale's interview can get involved.
When I learned Hale would be a guest on Chelsea, I figured he'd be there to promote Veep — I'm so glad that he focused on this important cause instead. Although we're only two episodes into Chelsea, my favorite part of the show is that guests do way more than promote their latest project. For example, Pitbull appeared on the premiere to talk about education and Gwyneth Paltrow spoke about GMO labeling on the May 12 episode. I always knew Handler's show would keep me in stitches, but it's also thought-provoking and informative.
Image: Patrick Wymore/Netflix