This 'Bachelorette' Contestant Isn't JoJo's Ex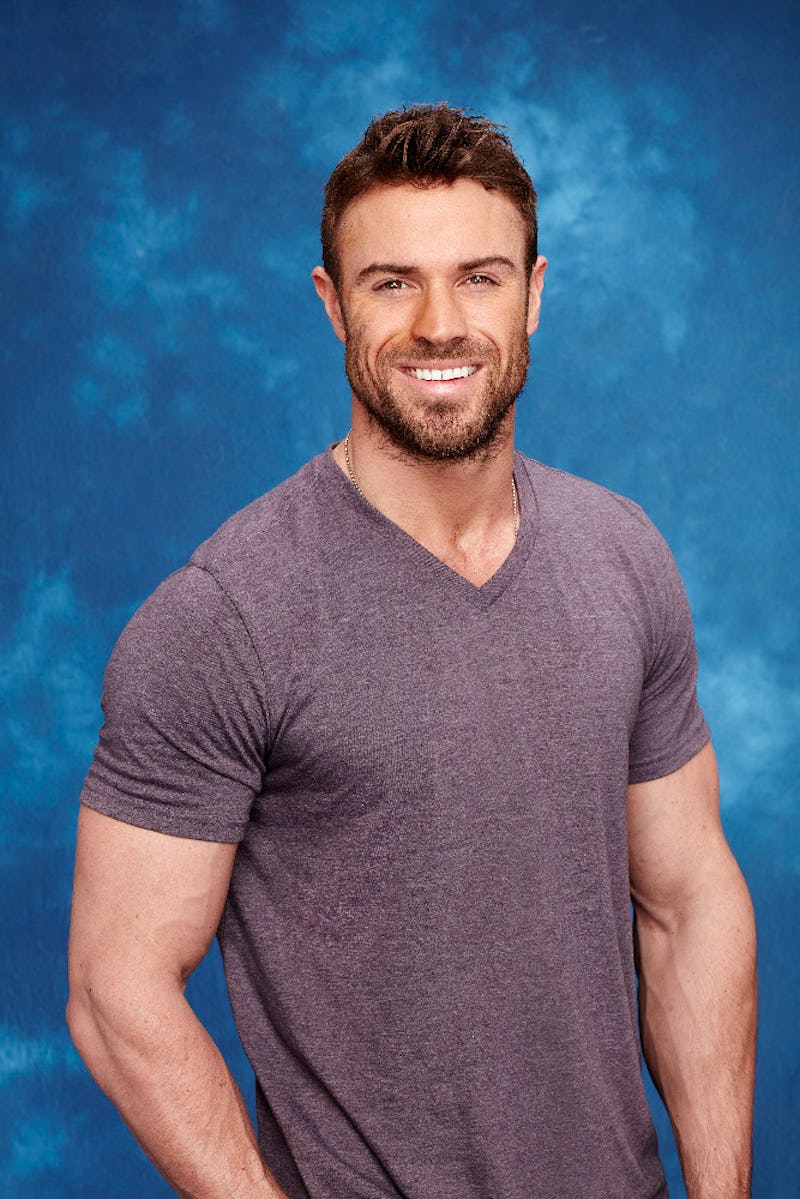 It's an exciting time of year, because Season 12 of The Bachelorette will soon begin (it premieres May 23, FYI). Since it is right around the corner, it's time to get to know the suitors vying for Jo Fletcher's heart. Specifically, there is one Bachelorette contestant named Chad Johnson. To be clear, this is not JoJo's ex-boyfriend Chad Rookstool, who not only sent JoJo a letter during her hometown visit with The Bachelor's Ben Higgins, but also did a tell-all interview with In Touch magazine. That said, this particular Chad is someone, per Bachelor/Bachelorette host Chris Harrison, is going to garner a lot of attention and just might cause some friction on the reality series.
Harrison opened up about Chad to Yahoo, and his comments are very telling. He said,
Chad, oh Chad. America is either going to love this guy or love to hate this guy. The real estate agent is very charming, handsome and has a body that was chiseled out of bedrock. He's very buff. We haven't gotten the results back on if it is natural, but he says it is. He has an ego to go with the Olympic-sized body. There's not going to be any gray area surrounding Chad. He is not shy about sharing his opinions, he does what he wants and he is competitive. He will definitely make some waves in the house.
Per his biography on ABC.com, Chad is a 28-year-old luxury real estate agent and a former member of the Marine Corps with no tattoos, who stands at a little over six feet tall. He describes himself as someone with "confidence," but who also is "good-hearted" and "witty." Chad can also be the one who starts the party or he can be found being super laid back. Oh, and if you're wondering about his favorite movie of all time, the list includes The Notebook. Hey, who doesn't love a Nicholas Sparks romance featuring Ryan Gosling and Rachel McAdams?
Apparently, he also has a little Matthew McConaughey in him. After being asked who he admires the most in the world, he answered, "Myself in 10 years, alright, alright, alright." He also gave the same answer to the question, "If you could be someone else for just one day, who would it be and why?" and "If you could have lunch with one person, who would it be and why?" Yeah, I say he's just a little bit confident.
And there's no doubt he likes himself (which isn't a bad thing, but just might rub some people the wrong way), because this is what he believes to be his greatest achievement so far in life: "Being born good looking." OK, bro.
And with an intro like that, I think Harrison is right in saying this guy is going to be someone fans and his fellow contestants will either love or hate.
Image: Craig Sjodin, Rick Rowell/ABC