6 Shows To Watch If You Love 'Quantico'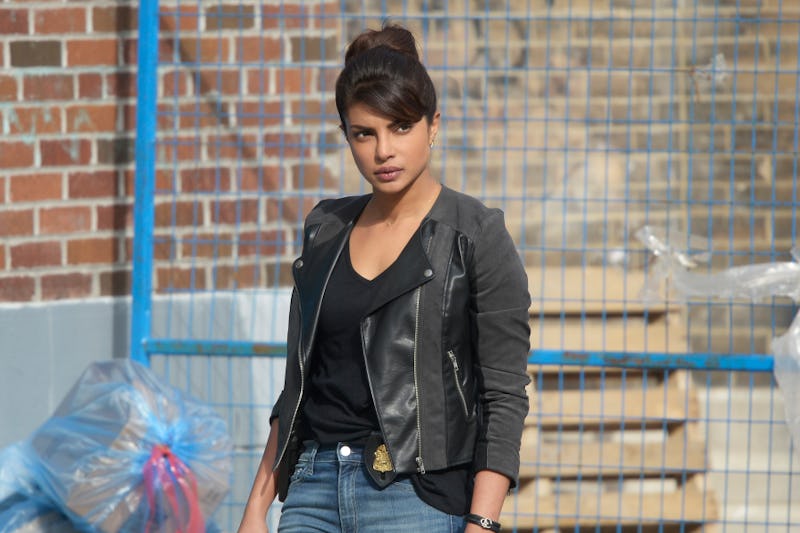 When it comes to shocking twists and edge-of-your-seat action, no show does it better than ABC's freshman series Quantico. Sure, it can get pretty stressful and I highly doubt I'll ever be able to trust anyone ever again, but that's part of what makes the show so addictively thrilling, which is why it should come as no surprise that Quantico will return for Season 2. In March, the network announced that our favorite NATs would be back for a follow-up season right on the eve of its midseason premiere. And while there's been no official announcement for when Quantico Season 2 will actually premiere, I think it will most likely follow in Season 1's footstep and debut sometime in late September.
But like with most fall shows, that means we have an entire summer's worth of time to get through before that day comes. As luck would have it, though, I have just the way to pass the time. While you can feel free to spend your days lounging poolside and working on that tan, make sure to dedicate some time at night to watching a few of these highly recommended shows that will help fill the void that Quantico is about to leave in your heart.
How To Get Away With Murder
If you think Alex Parrish has it rough, just wait until you see what horrors Annalise and the Keating Five are forced to deal with on a daily basis.
The Blacklist
An FBI profiler working with a criminal mastermind to take down other criminal masterminds? If that's not a recipe for some high quality storytelling then I don't know what is.
Lost
If constant flashbacks are your thing, then Lost will certainly be right up your alley. Not only will it allow you to see each character's unique history before the island, but it'll remind you of how little you can actually know someone... because everyone has something to hide. Plus, Sawyer is shirtless a lot of the time, so there's that added bonus. (You can watch the entire series in full on Netflix streaming!)
The Americans
We've seen the NATs go undercover many times, but even their skills can't beat that of these Russian spies. The storyline is compelling; the suspense is thrilling; and you'll become so attached to the two main characters you'll have a hard time figuring out who exactly you're rooting for here.
Hannibal
For a darker take on the horrors of profiling, nothing beats getting inside the mind of a cannibal, especially one as cunning as Dr. Hannibal Lecter. (Amazon Prime member can watch the first two seasons for no additional charge.)
Pretty Little Liars
Then again, if you're more into this show for the shocking twists than anything else, I suggest you try falling down the Rosewood rabbit hole. You don't know true obsession until you become a PLL fan.
Let your summer of marathoning begin!
Images: Phillippe Bosse/ABC; Giphy (6)