Siobhan Vivian On Female Friendship & Summer Love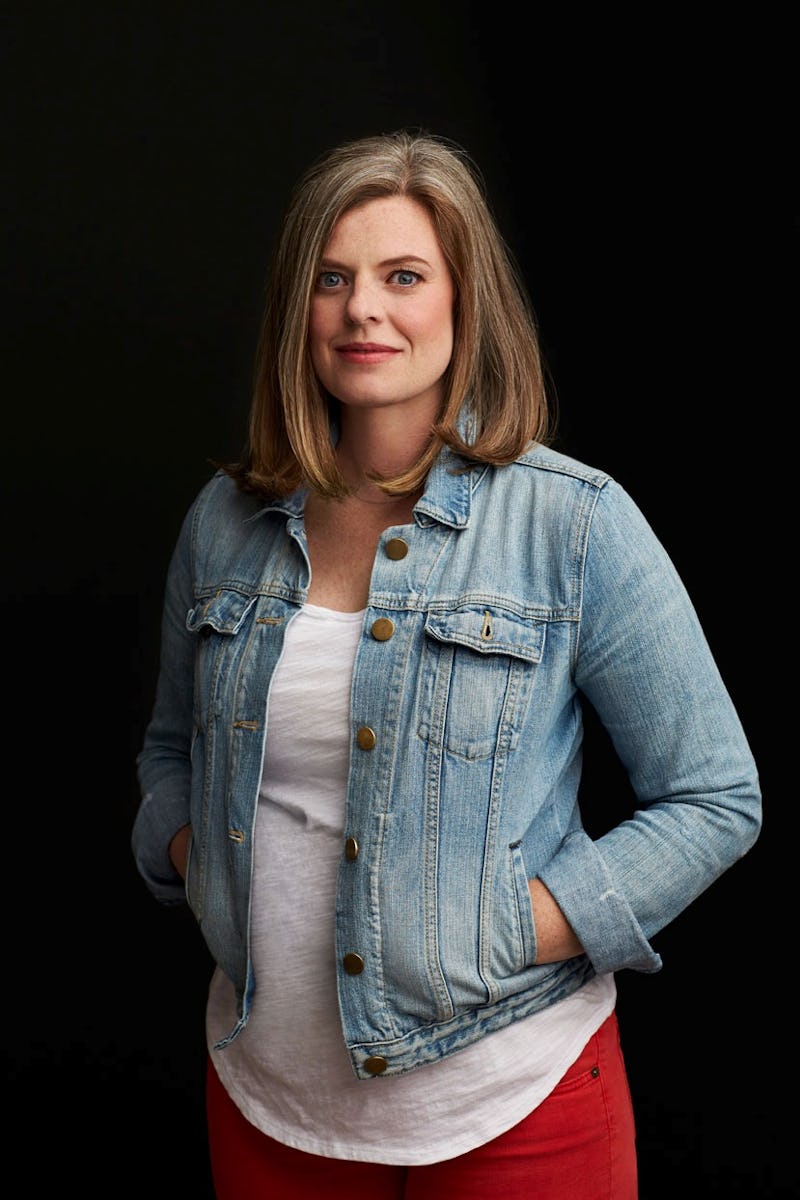 In her latest young adult novel, The Last Boy And Girl In The World, author Siobhan Vivian expertly weaves a tale about falling in love, "breaking up" with your best friend, and discovering your inner strength in the most unexpected circumstances.
Keeley Hewitt and her parents live in Aberdeen, a less-than-prosperous town that has suddenly become dangerously flooded after a series of torrential rainstorms. The government doesn't feel the need to save the town where Keeley and her family have spent their entire existences; instead, authorities decide to evacuate the entire city, build a dam, and flood the area to create a pristine, man-made lake for richer communities to enjoy. But a small gang of people, led by Keeley's headstrong father, decide they won't leave their homes behind — not without a fight. As Keeley grapples with the end of Aberdeen, she also dives headfirst into a romantic entanglement with the eternally good-natured Jesse, sparks an unconventional friendship with the town sheriff's quiet, determined son, Levi, and attempts to work through strains in her relationship with her best friend, Morgan.
Siobhan Vivian particularly shines in her portrayal of Keeley's relationship with Morgan. The girls have known each other since birth, and their mothers are also best friends. But, as the novel progresses, readers realize that these two girls have simply outgrown each other. As they grow into themselves, they struggle to shift their expectations of the other. It's a realistic, honest, and heartbreaking look at the occasionally ephemeral nature of teenage friendship.
"In my mind, any friendship that can last through adolescence is a miracle," Vivian tells Bustle. "It's a time of such rapid personal growth and development. You're lucky if two people can grow and change in ways that are more compatible than not. And that is so scary, because friendships are one of the most important relationships in our lives."
Vivian, along with her former The New School MFA classmates, Jenny Han, author of P.S. I Still Love You , and Morgan Matson, author of The Unexpected Everything , will further discuss teenage friendship at an upcoming BookCon panel. The three authors will also examine strong female characters and summer love, something Vivian can speak to with particular authority. She did, after all, write a down-right swoon-worthy love triangle into her newest novel.
In The Last Boy And Girl In The World, Keeley grapples between two boys. But, more importantly, she grapples between two parts of herself. One boy wants Keeley to slip on a mask and play the part of the ridiculous class clown. The other boy just wants Keeley to be herself: brave, intelligent, thoughtful, and caring.
After a few missteps and mistakes, Keeley finds her inner truth — and she chooses the boy who wants the real her. Despite this, she still decides to stay friends with the boy she leaves behind. "I think it was easy for Keeley to stay friendly with her ex, because she never really let him in," Vivian says. "It was always more 'the idea' of that boy, rather than the boy himself. And she's able to project this sudden maturity, I think, because she hadn't really considered the other boy as an option. She wasn't performing for him. She was, mostly, her true self all along."
What comes next for Vivian? The author can't reveal the title of her next project, out in summer 2017, but she can share a bit of her inspiration. "I can tell you that it is based off of an ice cream parlor I visited in Ohio about five years ago," she says. "Something weird happened when I went up to order my cone, and afterward, I sat in the parking lot eating my ice cream and dreaming up this book."
This summer, she'll enjoy her ice cream cone with a side of summer reading. Her warm-weather TBR list includes The Memory Book by Lara Avery, Modern Lovers by Emma Straub, and Rise Of The Rocket Girls by Nathalia Holt). For now, however, she has her sights set on BookCon, where she'll be signing books for fans and participating in panels on young adult literature. For a full schedule of events, visit the official BookCon website.