This 'Bachelorette' Contestant Is Already A Goner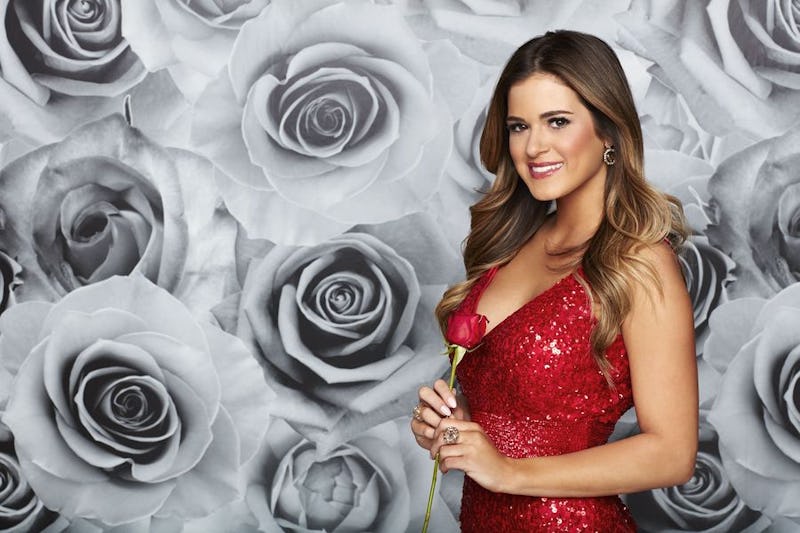 It already seems like a millennia has passed since Ben Higgins gave his final rose to Lauren Bushnell (or Lauren B, if you want to be casual about it). You've probably already spent your earnings from whatever Fantasy The Bachelor game you played (and slayed) at your office. Well, don't worry, loves, the 26 new contestants for The Bachelorette Season 12 have been announced, and we can finally comb through these potential suitors and pre-determine which one would make the best match for this season's fair maiden. I'm sure that, this time around, JoJo Fletcher's quest for love won't be in vain (or at least she's guaranteed a guy), but who can we already cross off the list? I don't want to concern you guys, but I already found something profoundly unacceptable.
While panning through all the pictures and bios for red flags, I came across Wells. Now, at first sight he seemed aggressively fine: he's cute, he listens to records, he has a job that isn't "Bachelor Superfan" or something ridiculous. But, after scrolling down, a bombshell shook me to the core: Wells doesn't like pizza. Oh, no, no, no, no, I'm sorry, it's game over for you, my friend. Boy, bye.
I mean, first of all, I'm incredibly suspicious of someone who doesn't like pizza. Who doesn't like pizza? Even when it's bad pizza, it's still pretty good. For any sane person, this would be a deal breaker immediately, but we need to be specifically concerned in JoJo's case. Why? Well, let's take a gander at JoJo's bio, shall we? When asked which three people she would dine with (living or dead) and what they would eat, JoJo said should would want to share pizza and wine with her grandpa, Ellen DeGeneres and Jesus. Did you hear that guys? She could pick any meal to share with Jesus, and she chose pizza. So, like any decent human being, pizza is a priority.
On the upside, Wells ideal date night includes tacos and wine, so he's at least he's not anti-wine (and honestly, tacos are amazing in their own right). But also, who pairs tacos with anything but margaritas? And it just raises so many other questions like what would they pair with Netflix, how would they raise their children?
These are things I think about when looking for a boyfriend, I don't know if that's normal.
Honestly, it would be hard to see JoJo get really invested in this guy without knowing what she's getting into. I just don't want her to get hurt again, you know? I guess we'll see if these differences are irreconcilable when The Bachelorette season premiere hits May 23 on ABC.
Images: ABC (3)