James Taylor From 'The Bachelorette' Can Sing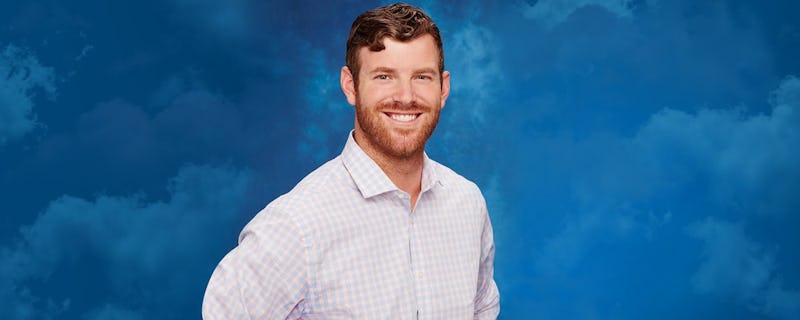 Ever since Ben broke her heart on The Bachelor, the loyal members of Bachelor nation have been waiting to see JoJo Fletcher get her time in the spotlight that doesn't include tears. Well, The time is come for JoJo to be The Bachelorette and I could not be any happier that we finally get to see her be the one to do the choosing. Now that the 2016 Bachelorette contestants have been announced, it's clear that she's going to have her work cut out for her. This is a pretty good group of dudes. One of the gentlemen that will be competing for her heart on The Bachelorette is James Taylor. No, not that James Taylor. However, this one is a musician as well, so you 'll want to know where you can get James Taylor's music. (Again, not that James Taylor.)
As it turns out, this James is a little bit elusive online. I could only find an Instagram for him, but luckily, it is chock-full of videos of him singing. He has a great mix of genres to his singing style, which is really impressive. It's also worth noting that he writes his own songs. Not to mention, he is absolutely adorable. So JoJo, take a good look (and listen) at this one.
Since it appears that James' music can currently only be found on his Instagram, here are some of the best videos to hold you over until we see and hear more of him on The Bachelorette.
"Lead Me On"
This one is super catchy and showcases his voice nicely. It seems like a song that would catch people's ears if they heard it on the radio. Get this man a record deal!
"Here It Comes"
Another catchy tune, this one is my personal favorite. When he slightly raiseed his pitch towards the end, I was sold. The guy can sing. Also, "pretty brown hair"? JoJo happens to have very pretty brownish hair. Am I reaching? Possibly. Do I care? No.
"Cry Wolf"
Um, why isn't he famous? I'm confused. James is supremely talented.
"One Chance"
This one is so sassy. It's also a great mix of country and pop.
James is very talented and though he may not be mainstream yet, I'm hoping that his run on The Bachelorette can change that for him. Who knows, maybe he will walk away with the final rose and a record deal.
Image: Craig Sjodin/ABC