10 Books About Business For Girl Entrepreneurs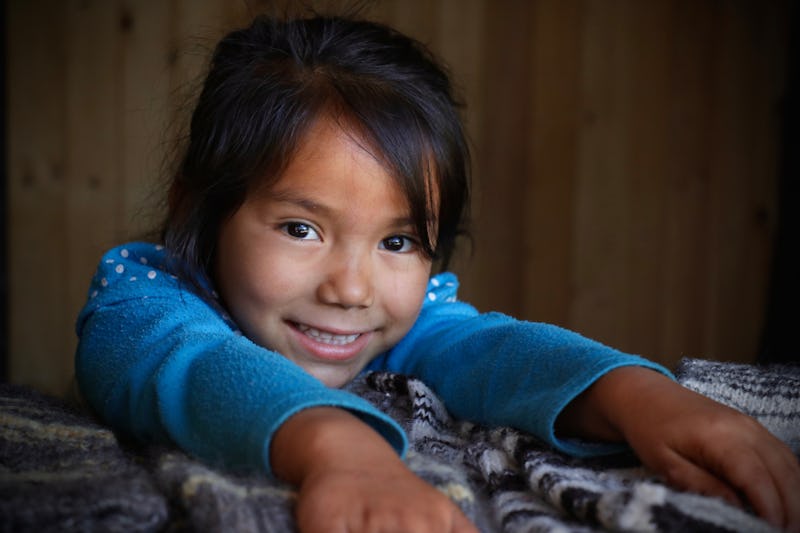 Everyday, little girls make headlines for their successful startups, and we need to encourage more of them to live their money-making dreams. So what are the best books about business for girl entrepreneurs to read? In short, anything that will give them the skills they need to lead confidently and promote their ideas.
When I was about 10 years old, I noticed that the cemetery at our church had some weathered graves with ancient, ugly flowers no one had the heart to throw away. Other sites weren't visited at all, except by weeds and lizards. So I thought, What if I could start a business that would decorate and maintain the gravesites of people whose relatives can't visit them?
My prices were probably pretty lowball, what with my having no idea of mileage costs, but I had tentative plans for expanding my hypothetical business to include remote employees in other states. I also wanted to implement an adopt-a-grave program, where kindly folks could pay to rejuvenate the gravesites that no one else cared about.
Unfortunately, the adults I knew took the wind out of my sails.
"It's a nice idea, but no one will pay for that."
"How will you get to the graveyards?"
"People can do that themselves."
"How will you know your employees have visited like they're supposed to?"
My venture died without ever getting its first customer. Years later, I decided to google my business idea, to see if anyone else had scooped it up. Sure enough, grave care businesses are now a popular revenue stream for both independent contractors and small business owners.
This experience is why I try to encourage every kid with a business idea to pursue it, and why I hate to hear adults drag children with entrepreneurial leanings — because the adults in my life were wrong, people would have paid for my services, and I could have started my own business before I left grade school.
So, if you have a daughter, niece, cousin, friend's cousin, or baby sister who wants to start her own company, help her! Some kids will need more guidance than others, and it's our responsibility, as adults and as feminists, to provide direction and encouragement to business-minded little girls. Reading these books about business for girl entrepreneurs is the perfect starting point, for both of you.
Amy Cuddy's TED Talk on body language is a must-watch for anyone entering the business world. Now, the Harvard psychologist has written a guide to harnessing personal power and banishing fear.
Published in 1936, How to Win Friends and Influence People is one of the oldest self-help books you're likely to find in stores. Solid, accessible advice has kept it around for the last eight decades.
3. Lemonade in Winter by Emily Jenkins and G. Brian Karas
This cute counting book about a pair of siblings with an out-of-season small business is an excellent reading pick for girls who need to learn about profit margins, marketing, and persistence.
Failure hurts, and kid-founded businesses aren't strangers to adversity. Give Rising Strong to the girl entrepreneur you know, to show her that getting knocked down can be the first step toward success.
Even the brightest little girls aren't often taken seriously in the business world. For girl entrepreneurs, learning how to communicate confidently and effectively with others can mean the difference between starting a partnership and being turned away.
Gen-Z might be the up-and-coming generation to watch, but that doesn't mean they can't take some inspiration from us Millennials. Girl entrepreneurs with older parents and mentors would do well to read this book about the disruptive business tactics that get things moving today.
We all remember when $100 was a lot of money to have, but it's not a totally inaccessible amount for a little girl. Check out The $100 Startup for information on how to help your business-minded girl get her idea off the ground.
When she was 9 years old, Gabrielle Williams started her own business. In this short book, she offers sound advice to kids who need a strong foundation on which to build their company.
If you know a girl who wants to get into a business, but doesn't know which one, Better than a Lemonade Stand! is the book for her.
The Achievement Habit holds the keys to success for the girl entrepreneur who needs to buckle down and find her drive.
Image: Jorge Barahona/Unsplash