'The Family' Has A Lot To Wrap Up In The Finale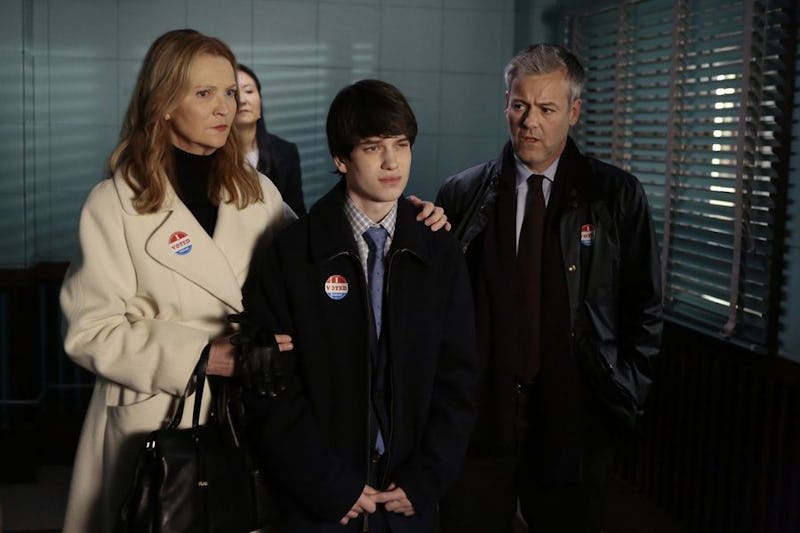 If you give me a good mystery to sink my teeth into, I'm hooked, and that's exactly what ABC did with The Family. The freshman drama has me anxiously awaiting a new episode every Sunday, which is why I was so sad to hear that The Family won't return for Season 2, making the May 15 finale the very end of the show. The series tells the story of the Warren family, whose missing son, Adam, returns home after 10 years — or so he claims. Over the course of the first season, the story has gotten much more twisted than that and ABC cancelling The Family, as Deadline reported, just means that it will somehow have to wrap up every crazy plotline in just one episode.
That's no easy feat, because there are a ton of questions that The Family still has up in the air. While we may already know that Willa was the one who planned to have Ben take over Adam's life, and that Ben was ultimately responsible for the real Adam's death, we still have no clue what's to become of Doug, the man who kidnapped Ben and Adam in the first place. Will he finally go to prison and get everything he deserves? And what will happen to Jane? Or the entire Warren family, whose members are each hiding more than their fair share of secrets? Hopefully, The Family finale will be able to address each of these questions in its final hour.
Though I'm sad that ABC decided not to pursue a second season of The Family, I have to say that I'm pretty pleased with how the mystery unfolded over the course of its short season. Each episode gave us answers and new questions to ponder into the next week that kept us coming back for more. Let's just keep our fingers crossed that the finale gives more questions than answers, since The Family won't return after what is sure to be an intense episode.
Image: Giovanni Rufino/ABC