The DCOM Marathon Teaser Will Give All The Feels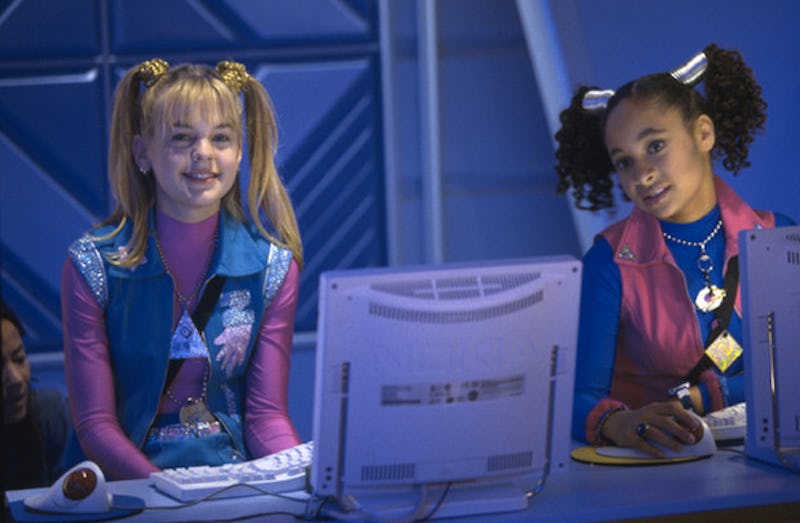 Get ready to relive your childhood, Disney lovers, because the Disney Channel movie marathon is almost here, and that means there is so much nostalgia headed your way. On Friday, the Disney Channel released the first official teaser for the four-day original movie marathon, and trust me when I say that watching this will give you all the childhood feels. Don't blame me if you watch the first minute of it and instantly find yourselves pining for your middle school crush and wanting desperately to break into song. I know I did. And how could any good child of the '90s help it? With this compilation of clips from some of your childhood favorites, this teaser will seriously makes you more nostalgic for your youth than that picture of Britney Spears and Justin Timberlake dressed in all denim. Update: Teaser embed has been removed.
Earlier: But let's be real: The nostalgia started long ago, when the Disney Channel first announced that they would be celebrating their 100th original movie — Adventures in Babysitting — with a four-day marathon of some of their most memorable original movies. The weekend is all set to air over Memorial Day weekend, which is perfect, because I can't think of a better way to prepare for a day of BBQ-ing/recover from a day of BBQ-ing than sitting on the couch and watching movies that bring me right back to my childhood.
And if you need a little motivation to dedicate your entire weekend to a four-day movie marathon (the full schedule is available on E!), I encourage you to watch this teaser on repeat. Because one view of it, and you're going to be sucked right back to the anticipation you felt whenever a new Disney Channel original movie came out. Remember the build up? The suspense? The commercials that got you so excited you couldn't stand it?
The movie marathon starts on May 27 at 10 a.m., so I encourage you to shirk all responsibilities, pretend you're 12 again, and spend four days straight reliving your childhood. This teaser for the marathon will definitely make you want to.
Image: Disney Channel