Here's Your Weekly Horoscope for May 16-22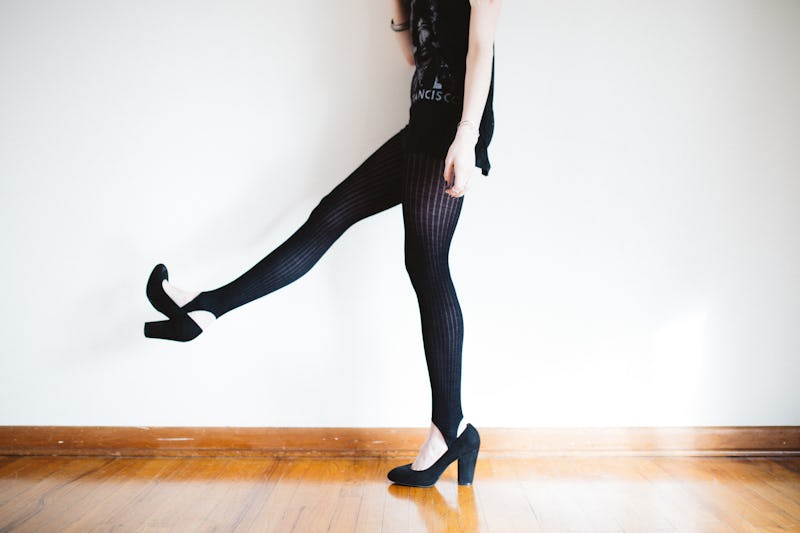 We're constantly fascinated by what our zodiac sign says about our lives, whether it's which signs are most compatible, the best sex positions for each sign, or how each sign handles conflict in relationships. That's why Bustle has enlisted Mecca Woods, a New York City-based Astrologer of MyLifeCreated.com to tell us all about how astrology is affecting our lives each week. This week's topic: your weekly horoscope for the week of May 16-22.
Three big events go down this week. The first event takes place when the energizing Sun moves into quick-witted Gemini, kicking off Gemini season and picking up the pace for communications, relationships, and everything in between. Following this event is a Full Moon in Sagittarius on May 21, helping up to release, finalize, or materialize anything having to do with travel, media, education, and expanding beyond what we already know or believe. The goal of this Full Moon will be helping us to leave our comfort zone in order to make something great happen. The third and final act of the week goes down when Mercury (the planet of communication and the ruler of Gemini) finally leaves retrograde on May 22, giving us the chance to apply any insight received or lessons learned over the past few weeks as a means to progress forward. With Mercury moving direct, communication and travel should be a lot smoother. Read below to see how these events will affect your sign this week.
Remember to tune into Bustle's weekly horoscopes video live on Facebook each Monday for a rundown of your weekly horoscope.
Aries (March 21 - April 19)
The right conversation or meeting with the right person could help you gain a wider audience or media attention for an idea or that you've been working on. Reach out!
Taurus (April 20 - May 20)
Looking for a new gig? You could tap into a new cash flow now. Tracking down money (especially any owed to you) will be especially important. Watch for unexpected expenses.
Gemini (May 21 - June 20)
Your birthday season kicks off and with the cosmos on your side, opportunities for love, self-promotion, and fortunate encounters bubble and pop around you. Venture out!
Cancer (June 21 - July 22)
Your source of well-being will be found on a yoga mat, at a weekend retreat, in a sound bath, meditation class, or in the chair of a reputable healer this week. Protect your energy.
Leo (July 23 - August 22)
Tap your network for business leads or join professional groups or associations that can help you to build your brand or capitalize on your reputation. Your adoring public awaits.
Virgo (August 23 - September 22)
You could win a professional role that offers more autonomy and bigger credentials, or garner some recognition that brings you celebrity status. Either way, your star is on the rise.
Libra (September 23 - October 22)
Taking a workshop/class (or teaching one) that expands your life experience, resume, or worldview; or exploring a new philosophy could be things that enrich you now. Take a risk!
Scorpio (October 23 - November 21)
With your love magic working you could meet someone who offers soulmate potential or someone who challenges any limiting beliefs that you may have about love. Don't be afraid to trust!
Sagittarius (November 22 - December 21)
You could get ahead professionally by establishing connections with folks that can help you to tap into a new audience, clientele, or boost your "it" factor. Be strategic about who you align with.
Capricorn (December 22 - January 19)
Ramp up your self-care routine. Exercise, meditation, a food detox, or leaving work at a reasonable hour are all ways that you can take better care of yourself. Go easy, Cap!
Aquarius (January 20 - February 18)
You may need to clear the air with a friend near the end of the week. Don't be afraid to speak your truth. Friendship should be mutual.
Pisces (February 19 - March 20)
You could be motivated to improve the quality of your living space by beginning a house or apartment search, renovating, or redecorating. How can you improve your sense of sanctuary?
Images: Brooke Cagle/Unsplash; Caroline Wurtzel/Bustle